monday minis - fingers & Toes
Suitable from birth up until approx 3 months OLD
To get the most out of your fingers and toes mini session, please come prepared with baby dressed in an outfit with legs and sleeves that are easy to roll up.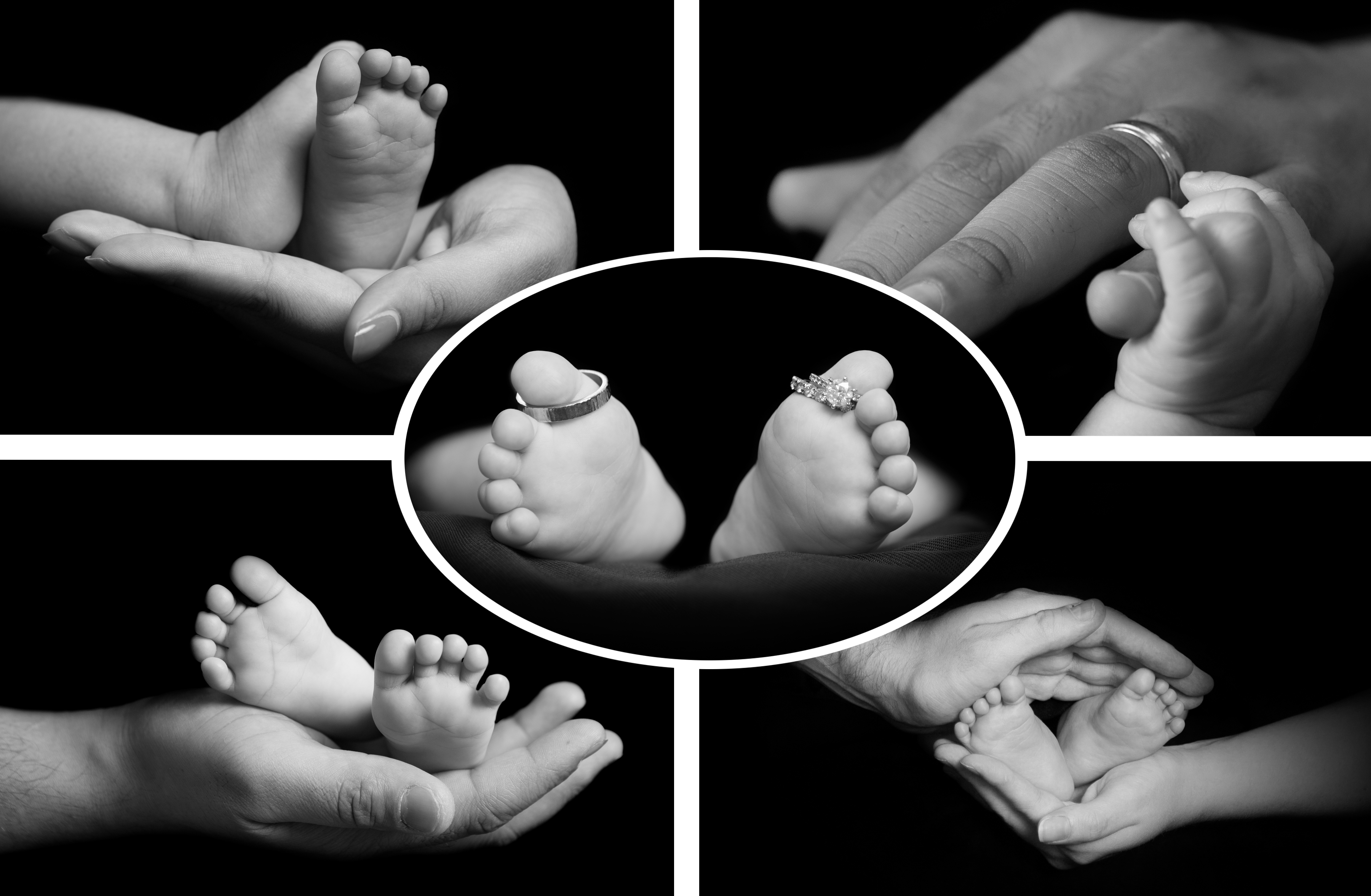 20 minute mini photoshoot, capturing charming close up shots of your little one's hands and feet. The package includes 5 high res digital images with full permission for you to produce your own prints.
PRICE: £45
You will receive on average 10 edited proofs to select your 5 high res images from.
AVAILABILITY
Every Monday all year round

Studio sessions take place@Sarah Lee Photography Studio Rogerstone NP10 9FQ
Mondays from 10:30 to 11:30am and 3:30 to 5:30pm
*Weekend appointments may occasionally be available between full length bookings on a Saturday. Please contact us at the beginning of the week to enquire about the coming weekend.
* These sessions are less successful once baby's grasp reflex starts to diminish and they begin kicking their legs and feet more frequently, therefore we recommend booking in before baby is 3 months of age.
To get the most out of your appointment, please remember that mini sessions are time restricted so we ask that you arrive 5 to 10 minutes before your session start time.
See how a mini session differs from a full length custom session
Learn more about the other mini sessions in our collection
© Copyright Sarah Lee Photography