photography sessions for 1 year olds
Your child's first birthday is a major milestone in their development so don't miss the opportunity to create a truly magical reminder. Make it all about your little one's special day and choose from a selection of first birthday photoshoots designed just for them. I offer a range of flexible packages from cake smashes, to balloon or bubble parties all at great affordable prices and with everything included for the day. We'll even start the session with some 'clean' simple photos so that you have some non-themed images to choose from when you make your final selection.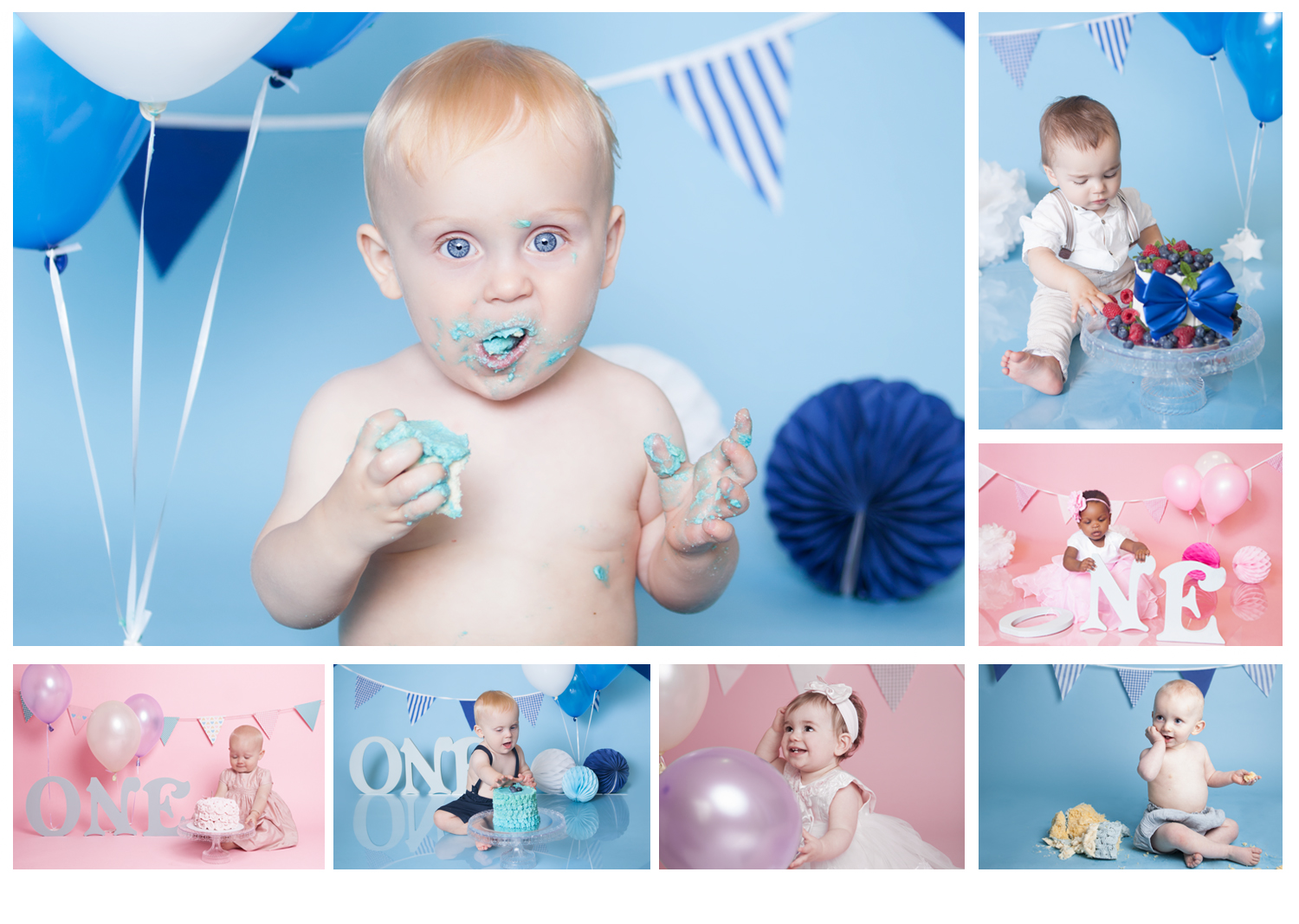 STANDARD SESSIONS WITH 1 YEAR OLDS
If a First Birthday package isn't for you, then you can also book either a standard studio or outdoor package for your 1 year old.
Bring your own cake along to an outdoor venue of your choice, get the whole family involved or make it a simple studio session for your little one - it's your photoshoot, so your choice.
Of course, at this age children won't be able to take direction for photographs, so these sessions tend to be a bit more casual and we'll just capture moments as they happen. Your one year old may be beginning to walk and will almost certainly be active and crawling so be prepared to spend some time guiding them back to where we want them and trying to attract their attention towards the camera. It always helps to bring along a favourite toy or prop to help hold their attention.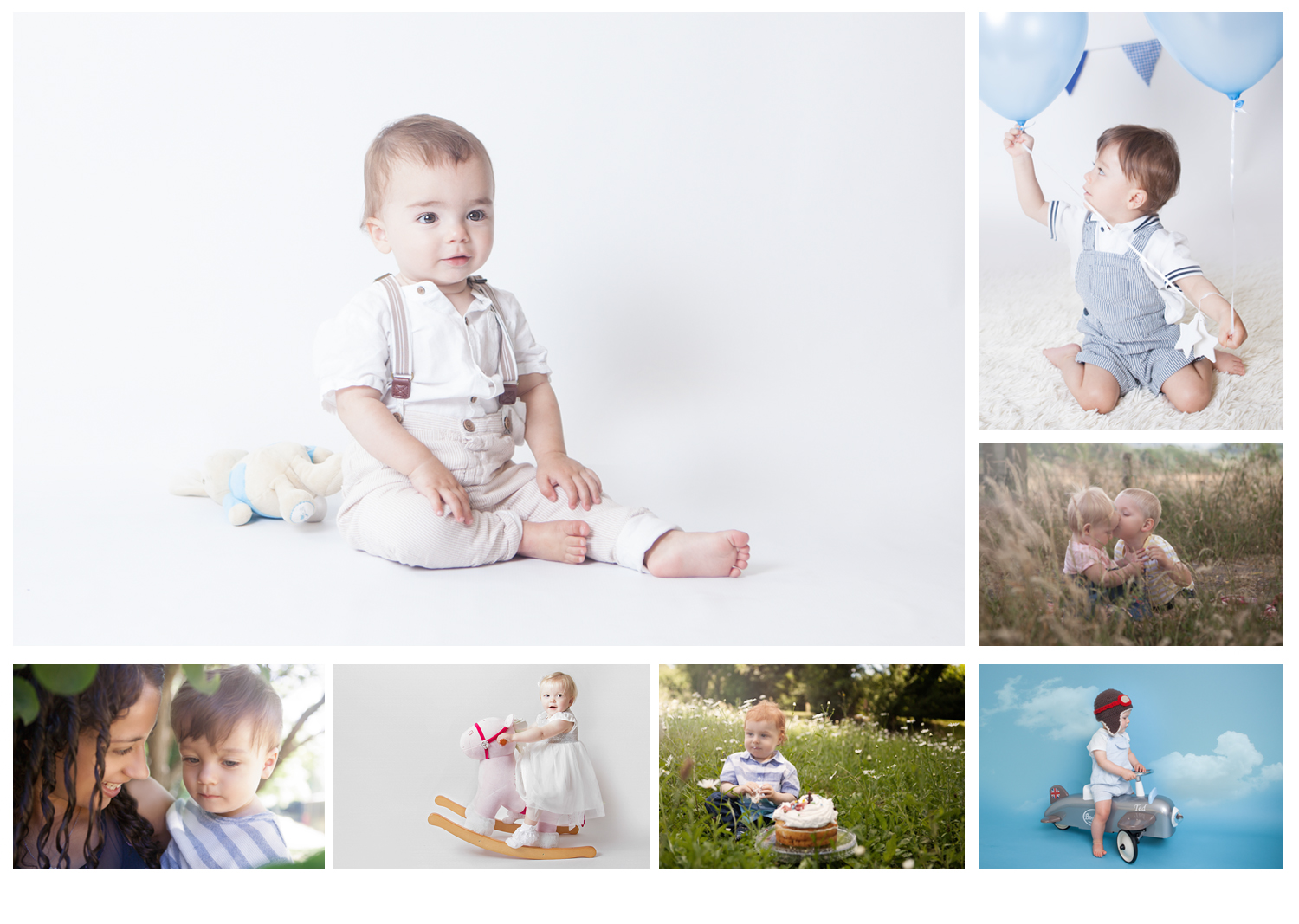 © Copyright Sarah Lee Photography