baby photography sessions
From just a few weeks after birth until their first birthdays, there are so many changes that your little ones go through in the first year of life. This is a magical time when every day they discover something new and their personalities really start to shine through.
NB:Because all babies develop at their own pace, the age groupings on this page are very broad and are only intended as a guide to what you can expect from a photography session at each age.


After the first few weeks, your baby will be outside of the age range that we classify as newborn. While baby may still be sleepy it won't be that deep newborn sleep that allows us to curl and manipulate him/her into position. On the other hand he/she will not yet be alert and mobile enough for the tummy lying or leg kicking that we focus on at the next developmental stage. Babies of this age often have a tendency to roll their heads backwards and 'starfish' their arms and legs from whichever lying position we place them in, which can also prove quite limiting in terms of what's achievable from your photoshoot.
Once your baby reaches this stage and his/her sleep is more easily disturbed or he/she prefers to have arms and legs outstretched rather than being snuggled up, I often recommend that parents wait and book their baby photoshoot after the 3 month milestone.
However, if you've missed the window for newborn shots and still want professional photos while baby is tiny, some extra patience and perseverance can pay off. Your baby may still be small enough for many of the props and accessories that we use for newborn photoshoots and there's a good chance that we'll get a lovely mixture of sleepy and wide awake shots from the session. Please note though, that baby will be getting too heavy and/or active for some of the more complex set ups and we will almost certainly have to modify poses - allowing baby to self-settle into a comfortable position rather than manipulating him/her into our choice of poses.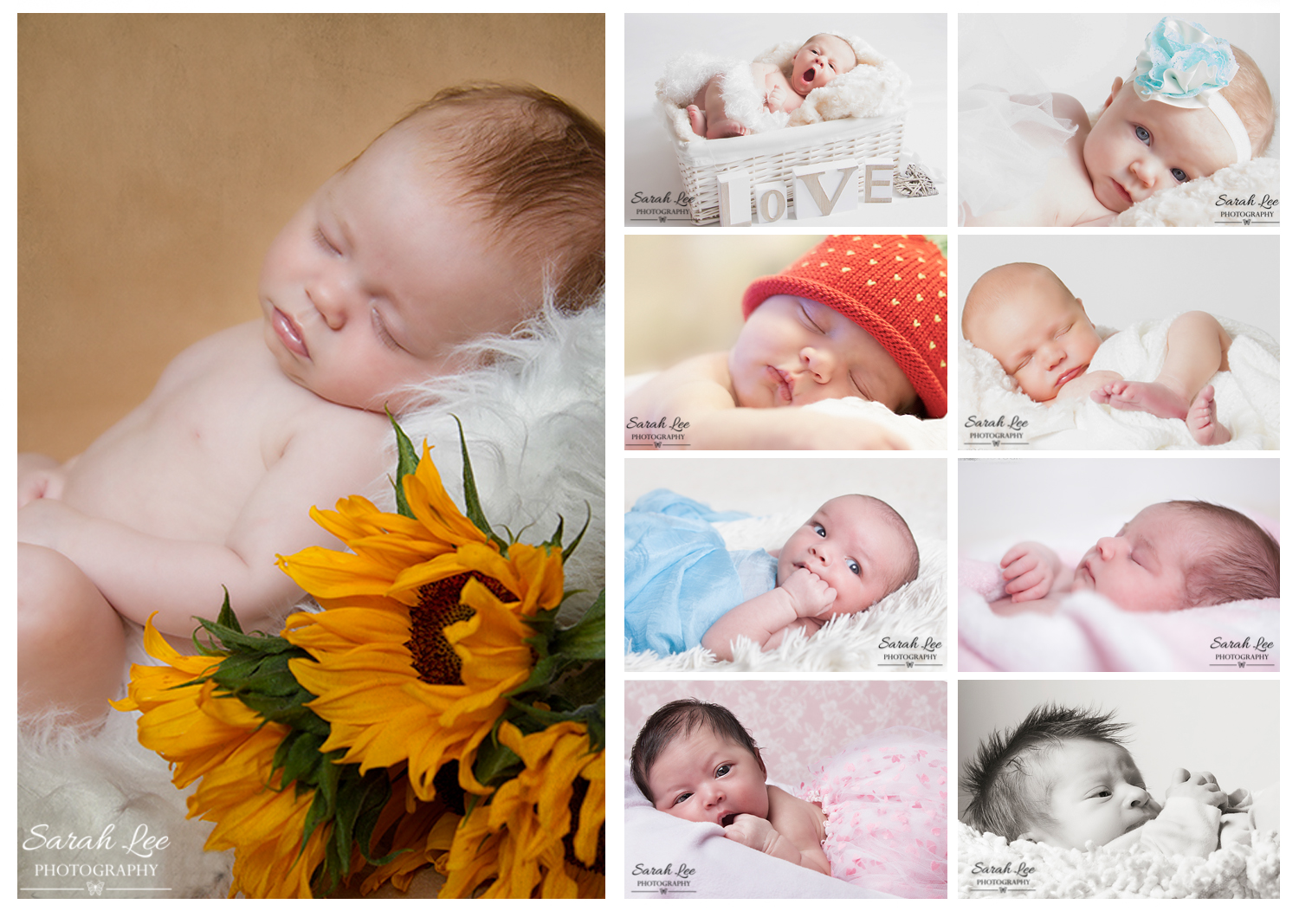 Somewhere around the 3 month milestone, your baby will start to develop more strength in his/her neck muscles and gain more coordinated limb mobility. Once babies start holding their heads up unsupported, smiling, cooing and kicking their legs, it gives us some great opportunities to capture their developing character.
These sessions are really about the little smiles and facial expressions as your little one's personality starts to emerge so I tend to devote a lot of the session to 'tummy time' to capture baby looking towards the camera. As we get further into this age bracket, baby will start reaching for objects, rolling over and grabbing at his/her feet – all of which offer great photo opportunities.
Babies of this age are often still quite sleepy and will tire easily, so there's always a chance that he/she will want to take a nap mid-session and give us the chance for some sleepy shots too.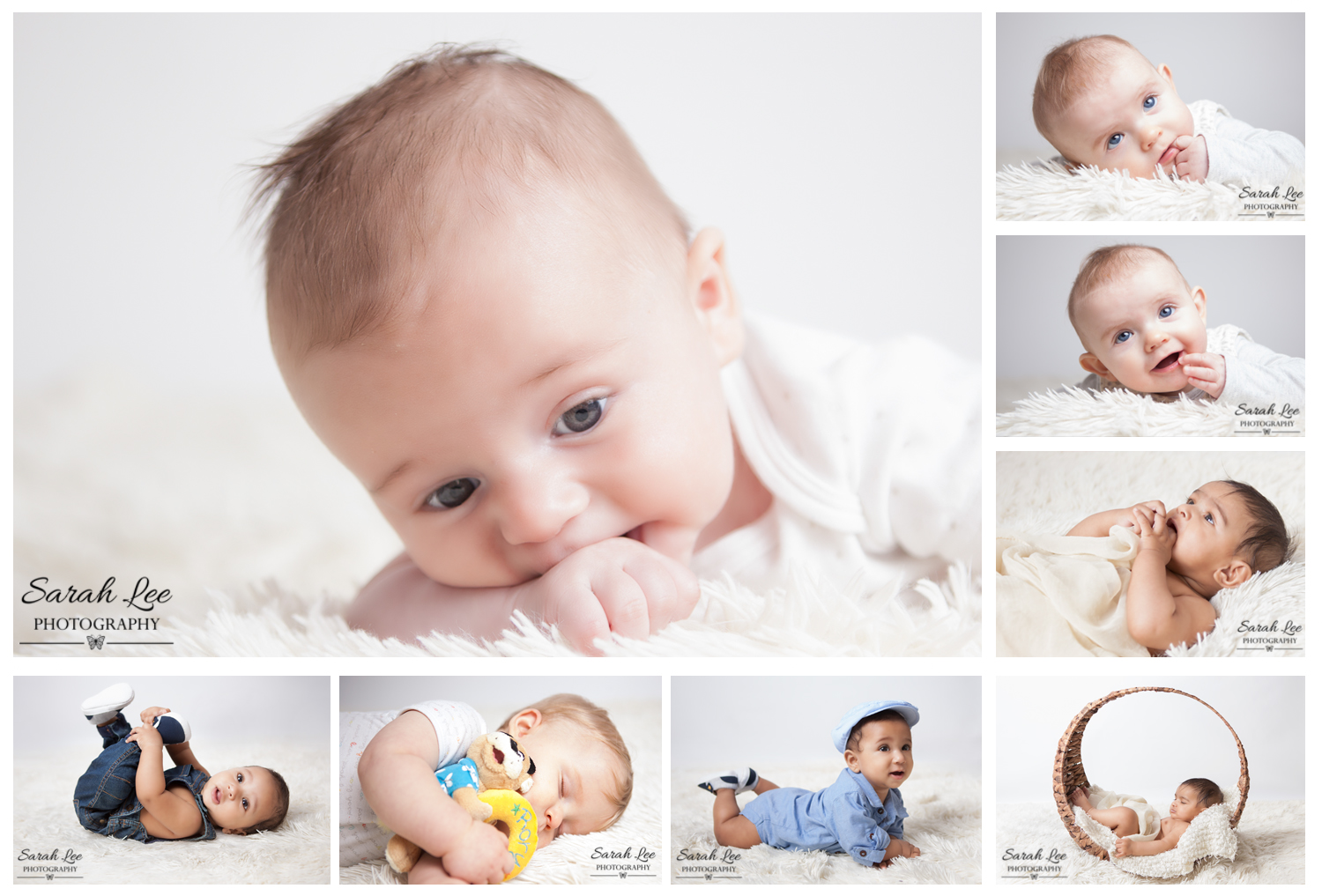 After 6 months, it's very unlikely that we will manage any sleepy poses but your baby will be starting to sit unsupported which opens up a whole new range of possibilities. He/she will be curious about the environment and will be reacting to objects and sounds. This means that we can start to incorporate toys and props for baby to interact with and to draw attention towards the camera.
It's also during this age range that babies find their mobility and begin to crawl. This can make it a tiring session for parents with picking baby up and returning him/her to the appropriate area – so it's often a good idea to bring some toys or entertainment to try to keep baby occupied and relatively still.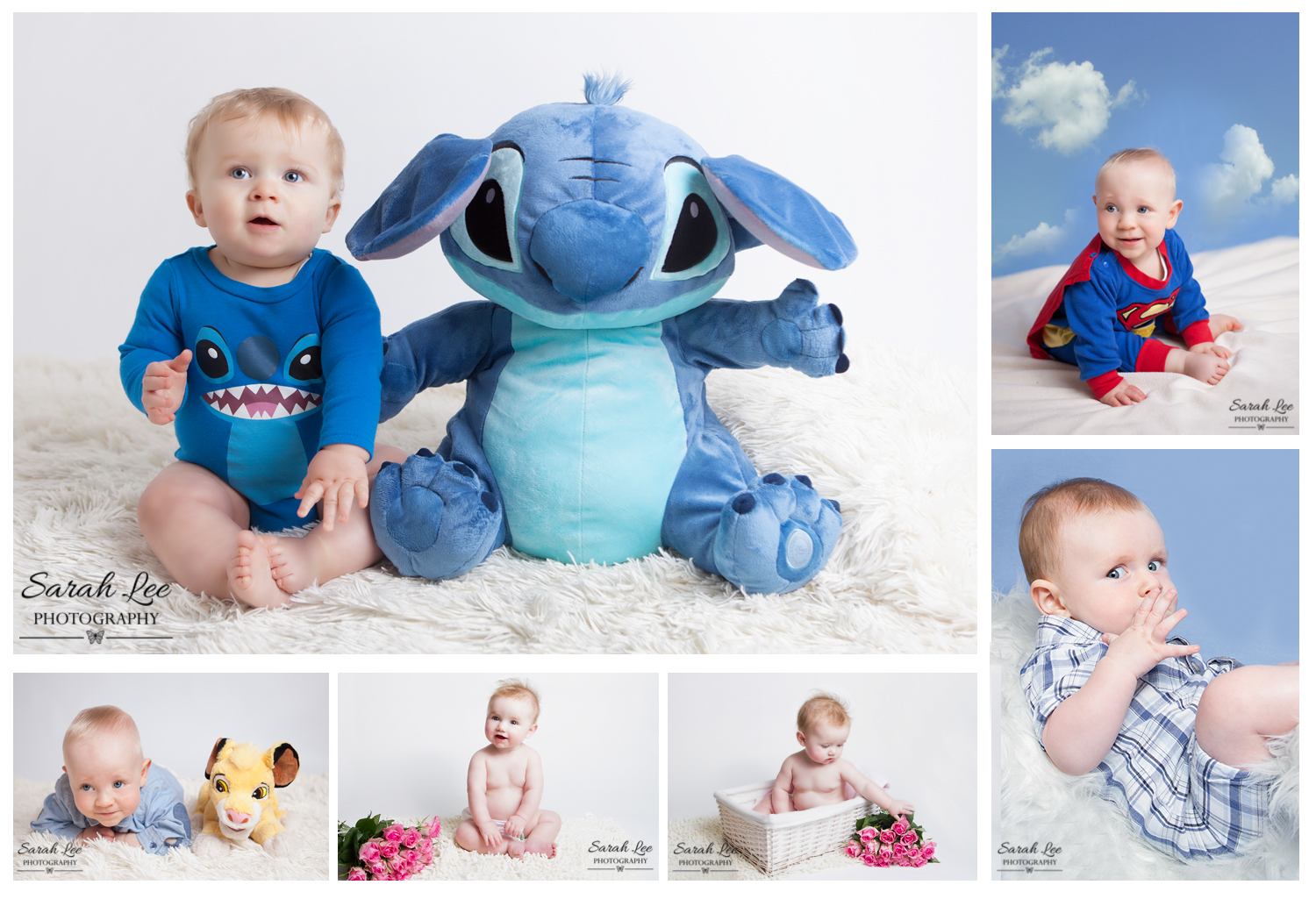 © Copyright Sarah Lee Photography