- monday minis -
baby & me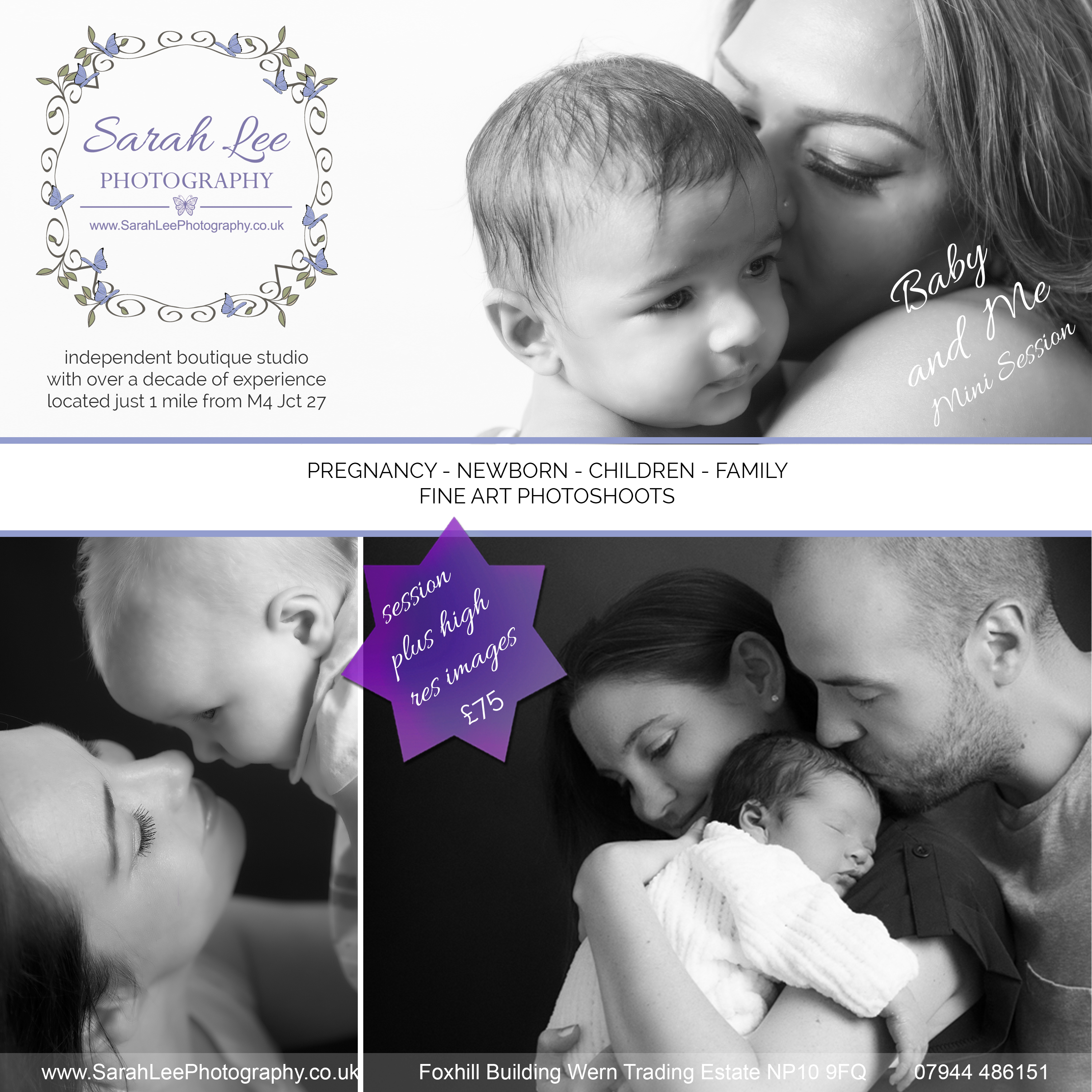 30 minute mini photoshoot, focusing on mum & baby, dad & baby, family and/or sibling shots. The package includes 5 high res digital images with full permission for you to produce your own prints.
£75
Suitable from birth up until approx 6 months
You will receive on average 8 to 10 edited proofs to select your 5 high res images from. Proofs are low res images (not suitable for printing) and contain a small watermark, but are yours to keep and download for online use.
Book a "Baby & Me" PLUS a "Fingers & Toes" mini together and save £20
(combined price £100 *studio only)

AVAILABILITY
Mondays only

Appointments available from as early as 7:30 in the morning up until 5:30pm to help fit around your lifestyle.
- Studio Minis -
@Sarah Lee Photography Studio Rogerstone NP10 9FQ
Every Monday from 10:30 to 11:30am and 4:00 to 5:30pm
- Fine Art Outdoor Minis -
@Fourteen Locks Canal Centre or @Belle Vue Park
Available Monday mornings before 10:00am
(subject to weather conditions - may be relocated to studio)

Due to the limited time to get baby settled during a mini session, baby must remain clothed and be held by a parent/sibling for all shots. To get the most out of your "Baby & Me" booking, please arrive with baby already dressed in the outfit that you want to use for your photoshoot. This will minimise any disruption with getting baby dressed / undressed.
Remember that mini sessions are time restricted so it's best to aim to arrive 5 minutes before your session start time.
© Copyright Sarah Lee Photography