Suitable from birth up until approx 6 months
Due to the limited time to get baby settled during a mini session, baby must remain clothed and be held by a parent/sibling for these shots. To get the most out of your "Baby & Me" booking, please arrive with baby already dressed in the outfit that you want to use for your photoshoot. This will minimise any disruption with getting baby dressed / undressed.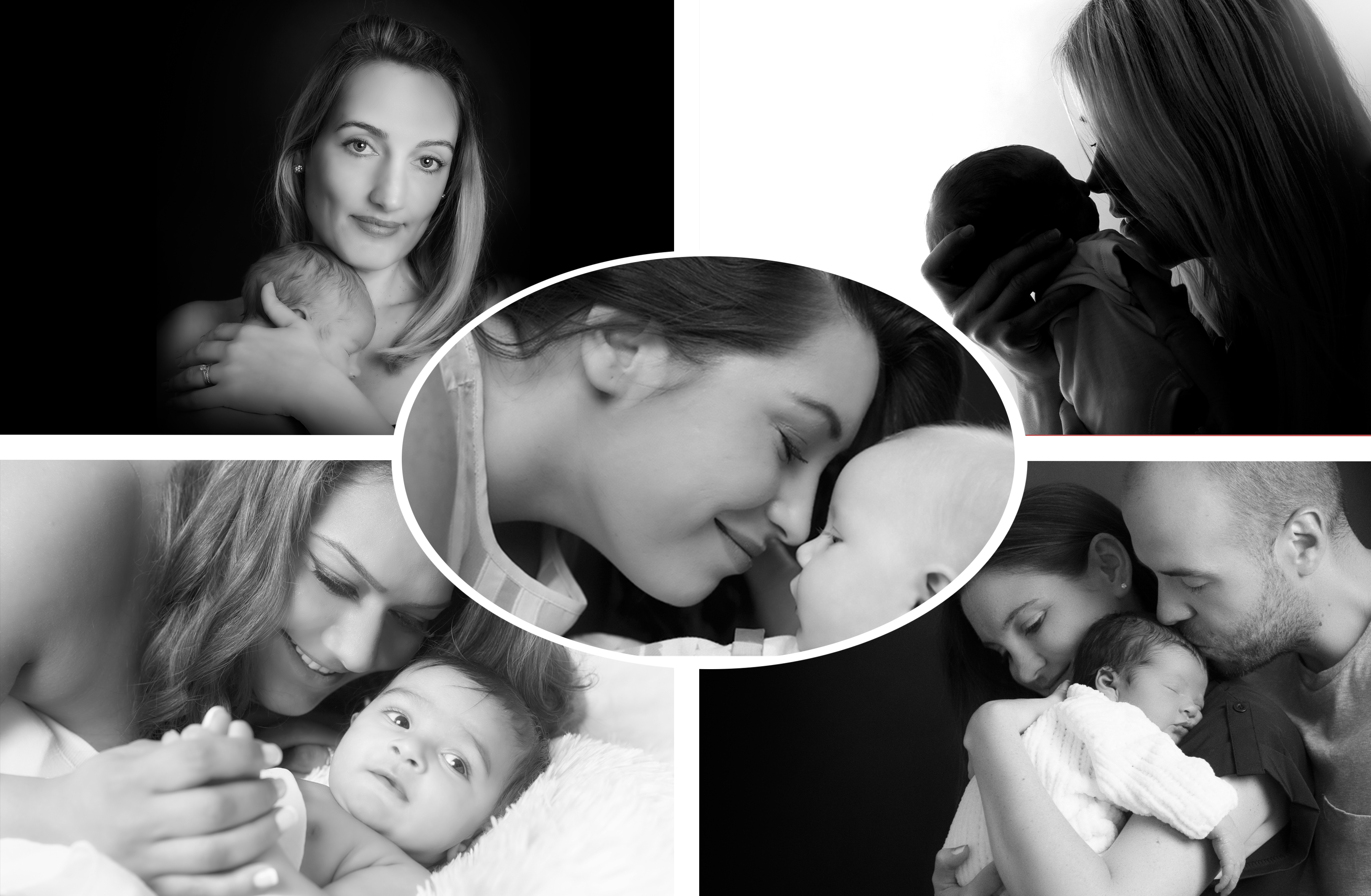 30 minute mini photoshoot, focusing on mum & baby, dad & baby, family and/or sibling shots. The package includes 5 high res digital images with full permission for you to produce your own prints.
PRICE : £75
You will receive around 12 to 15 edited proofs to select your 5 high res images from.

AVAILABILITY
Every Monday all year round

Appointments available from as early as 7:30 in the morning up until 5:30pm to fit around your lifestyle.
*Weekend appointments may occasionally be available between full length bookings on a Saturday. Please contact us at the beginning of the week to enquire about the coming weekend.
* Once baby is sitting unaided (from approx 6/7 months) you will be able to book onto one of our original Monday Mini sessions, at the lower price of £59
- Studio Minis -
@Sarah Lee Photography Studio Rogerstone NP10 9FQ
Every Monday from 10:30 to 11:30am and 3:30 to 5:30pm
Choose between a plain black or plain white background
We regret that there's insufficient time during a mini session to accommodate multiple clothing changes.
- Outdoor Minis -
@Fourteen Locks Canal Centre
or @Belle Vue Park
Available Monday mornings until 10:30am
(subject to weather conditions)
Photographs will usually take place within a single area of your chosen venue.
We ask that you arrive already dressed for your photoshoot.
To get the most out of your appointment, please remember that mini sessions are time restricted so we ask that you arrive 5 to 10 minutes before your session start time.
See how a mini session differs from a full length custom session
Learn more about the other mini sessions in our collection
© Copyright Sarah Lee Photography