Outdoor Photoshoots
Take advantage of some of South Wales' beautiful scenery and arrange to have your photoshoot outdoors.
Choose somewhere with special meaning for your family or let me help you pick one of the local beauty spots right on our doorstep.
Outdoor sessions are available March to November and will be arranged for either early morning or late afternoon / early evening. These are the times of day when we can catch the best light. Exact start times do vary throughout the year, so please see below for current availability. Obviously, the weather is also a factor and outdoor bookings may need to be a little more flexible to allow for last minute changes.
Most of our packages can be booked as outdoor shoots and you also have the option to start any full length session in the studio before finishing up outdoors using the green spaces just outside.
Hazy sunshine, long grass and flowers in full bloom. Summer season is the most popular time for outdoor sessions.

Summer sessions always take place either very early morning or early evening while the sun is lower in the sky.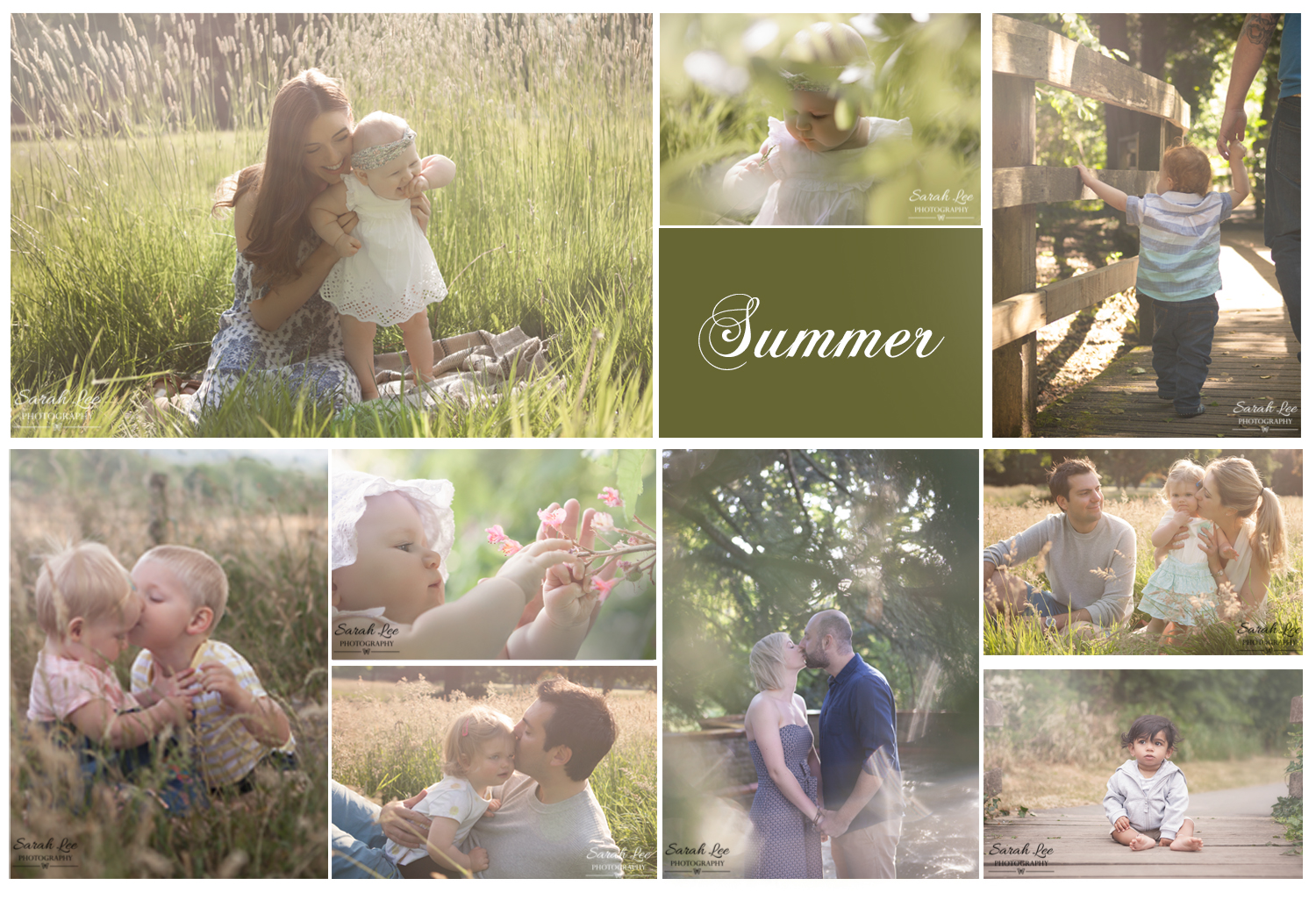 Our favourite time of year for outdoor photography!
Crisp leaves in rich orange, red and brown and there's something very special about Autmnal light. Although days are getting shorter, the available window for photoshoots is actually longer because the sun remains low in the sky for more of the day.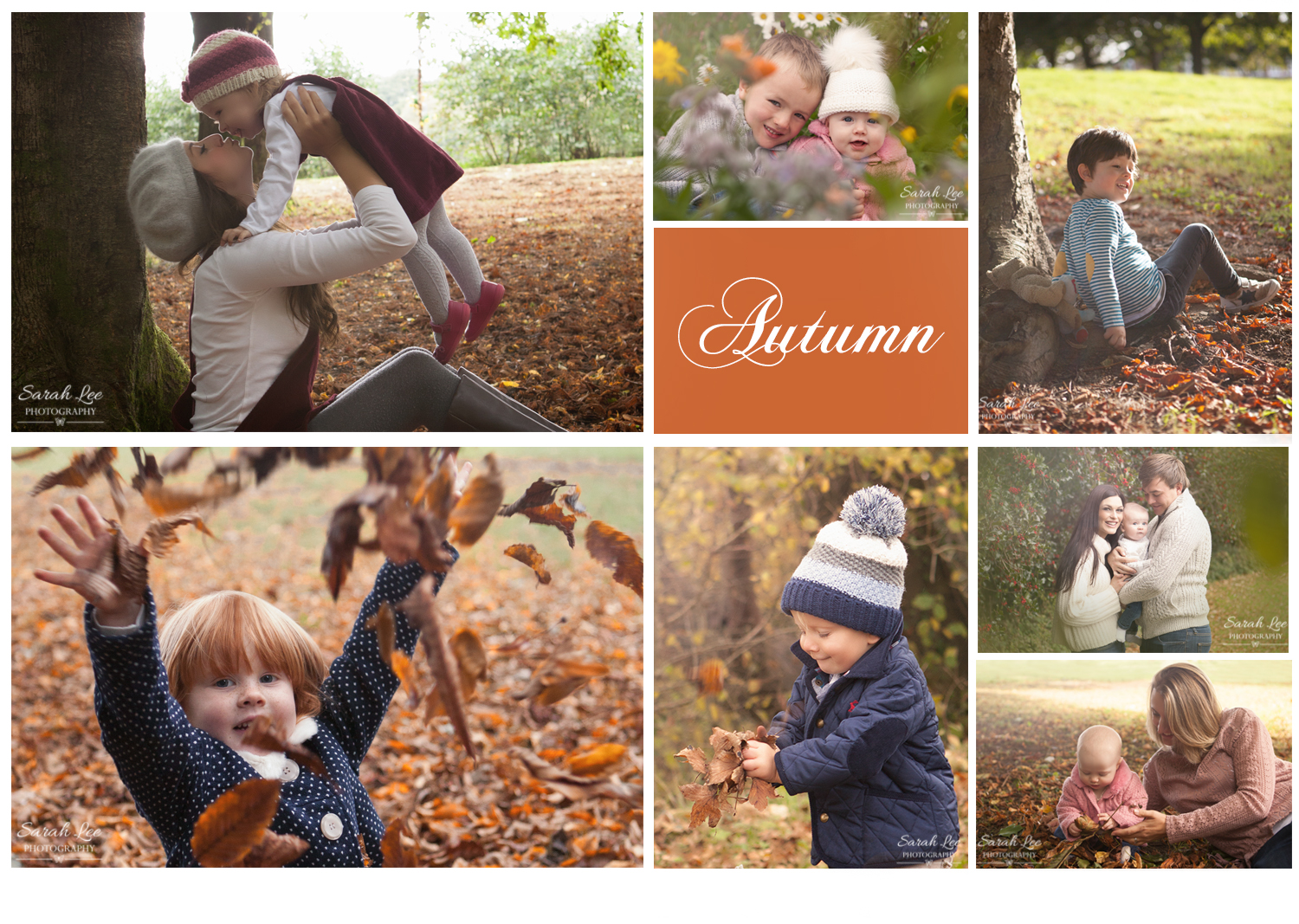 The start of the outdoor season.
Greenery is starting to reappear after the Winter greys. Spring flowers are sprouting, the afternoons are getting lighter and we're starting to see the first proper sunshine of the year.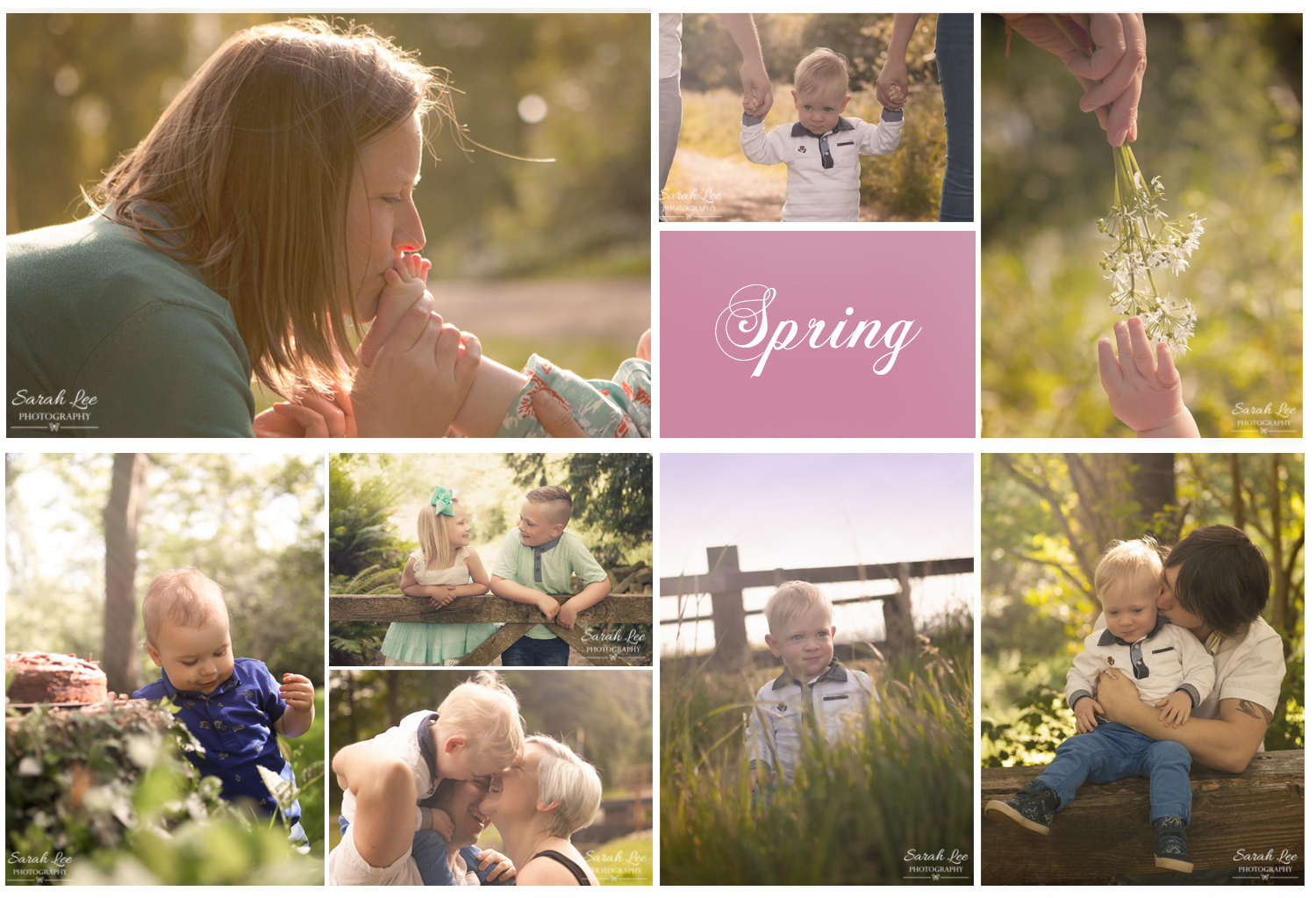 Current session availability:
Mornings | start times available between 7:00 and 10:00
The British weather being what it is, we do need to be a little more flexible around outdoor bookings. Once we have a date scheduled in for you we'll check the forecast a few days before and get in touch to firm up our arrangements.


If the forecast is poor we have a number of options open to us :

i) We can postpone your outdoor session to a new date

ii) We can swap your outdoor booking for a studio session


iii) We can continue as planned for an outdoor photoshoot but change the venue to one of the green areas around the studio.
This means that we can retreat back indoors and finish up in the studio if the weather deteriorates while we're outside.

© Copyright Sarah Lee Photography