Pregnancy Photoshoots
Pregnancy is one of the most precious moments in your life and creating a photographic reminder of this time is now incredibly popular.
I love to play with the lighting during pregnancy photoshoots and whether it's a full high contrast silhouette against a bright white background or a softer semi-silhouette (contre jour) this technique is extremely versatile and flattering for all expectant mums.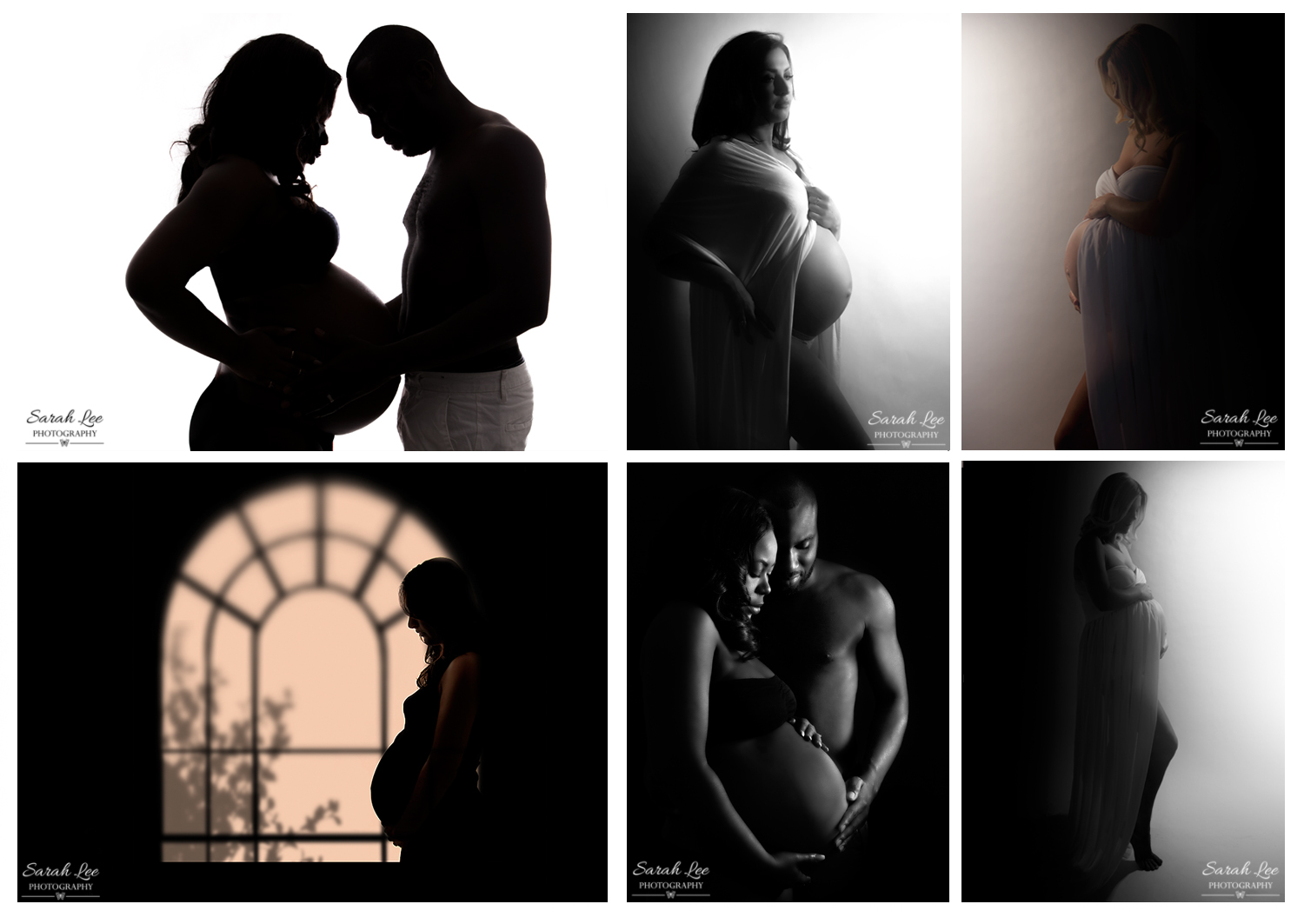 This is another favourite for pregnancy sessions. The results are dramatic and elegant and the drapes give us the versatility to accentuate your pregnancy curves while also concealing any areas that you may be feeling less confident about.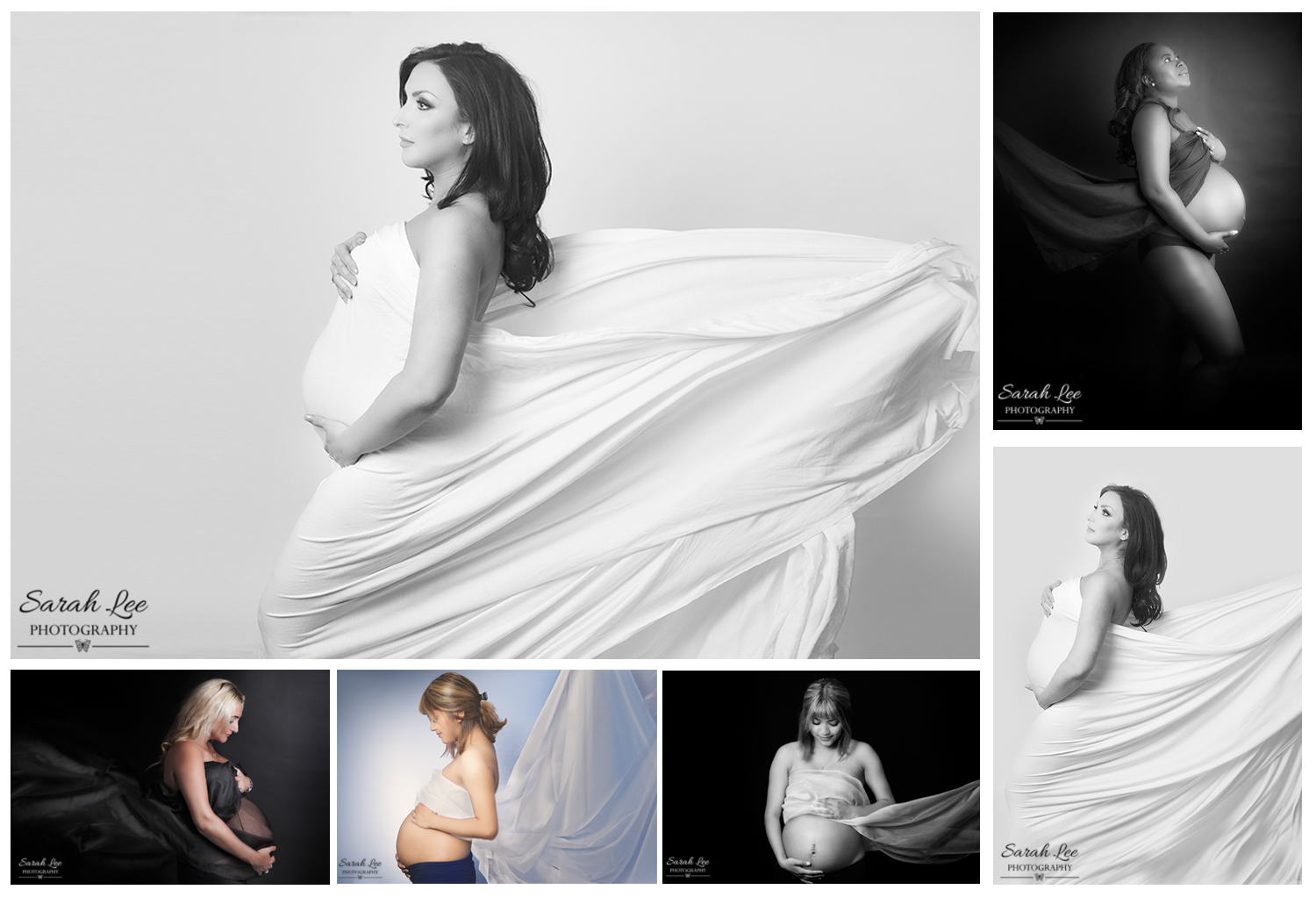 One of the most rewarding aspects of any maternity session is showing mum-to-be just how beautiful she looks during her pregnancy. Whether you prefer to keep things discreet and show your pregnancy curves through a full length dress or you decide on something more revealing, I'll arrange the poses and lighting to make sure that you look fantastic.

See clothing tips for pregnancy photoshoots
Please also ask about our collection of maternity gowns.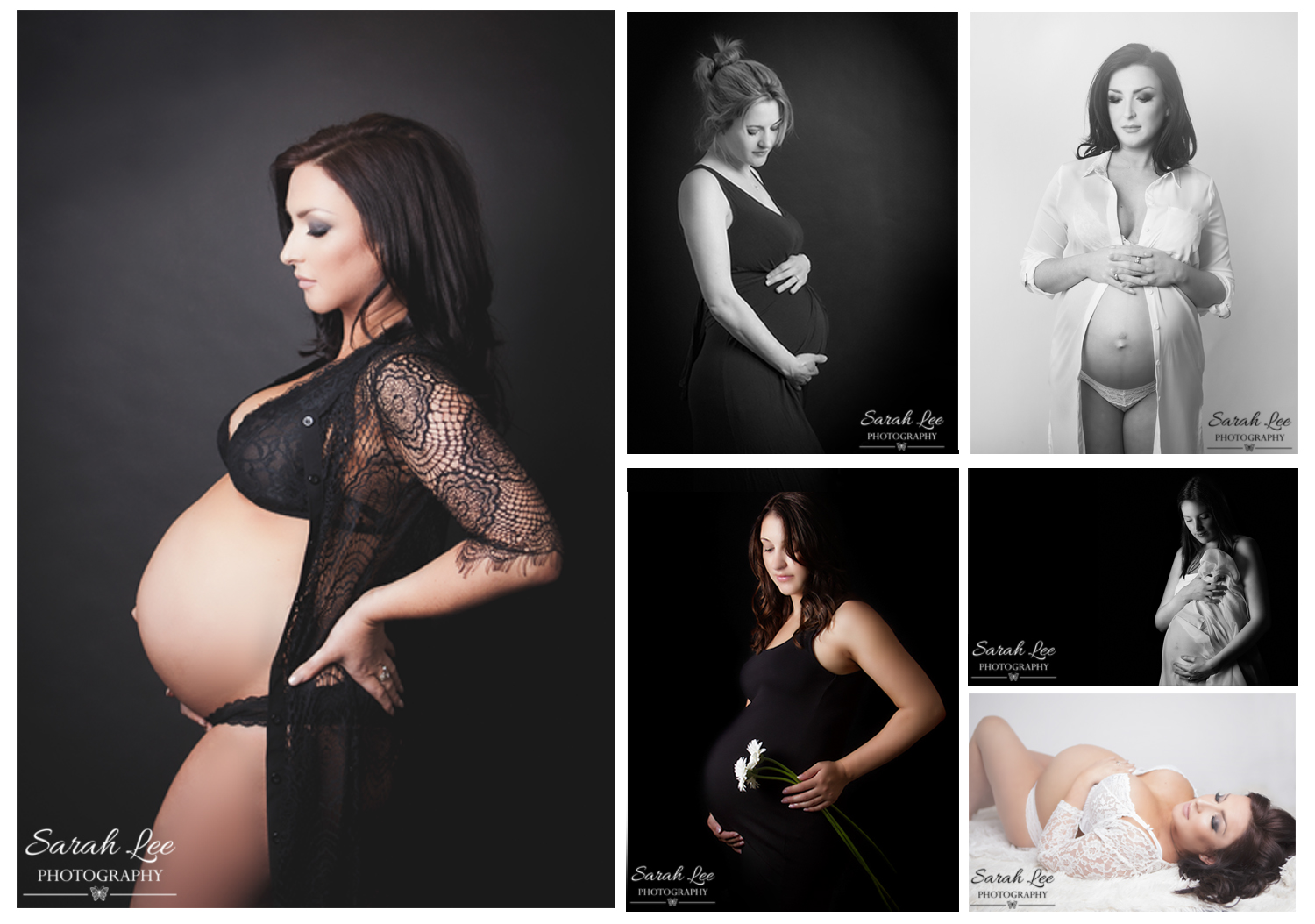 Having a new baby is a life changing experience for the both of you. Dramatically lit black and whites or soft romantic flowers, there are a range of options to involve dad-to-be in your pregnancy photos too.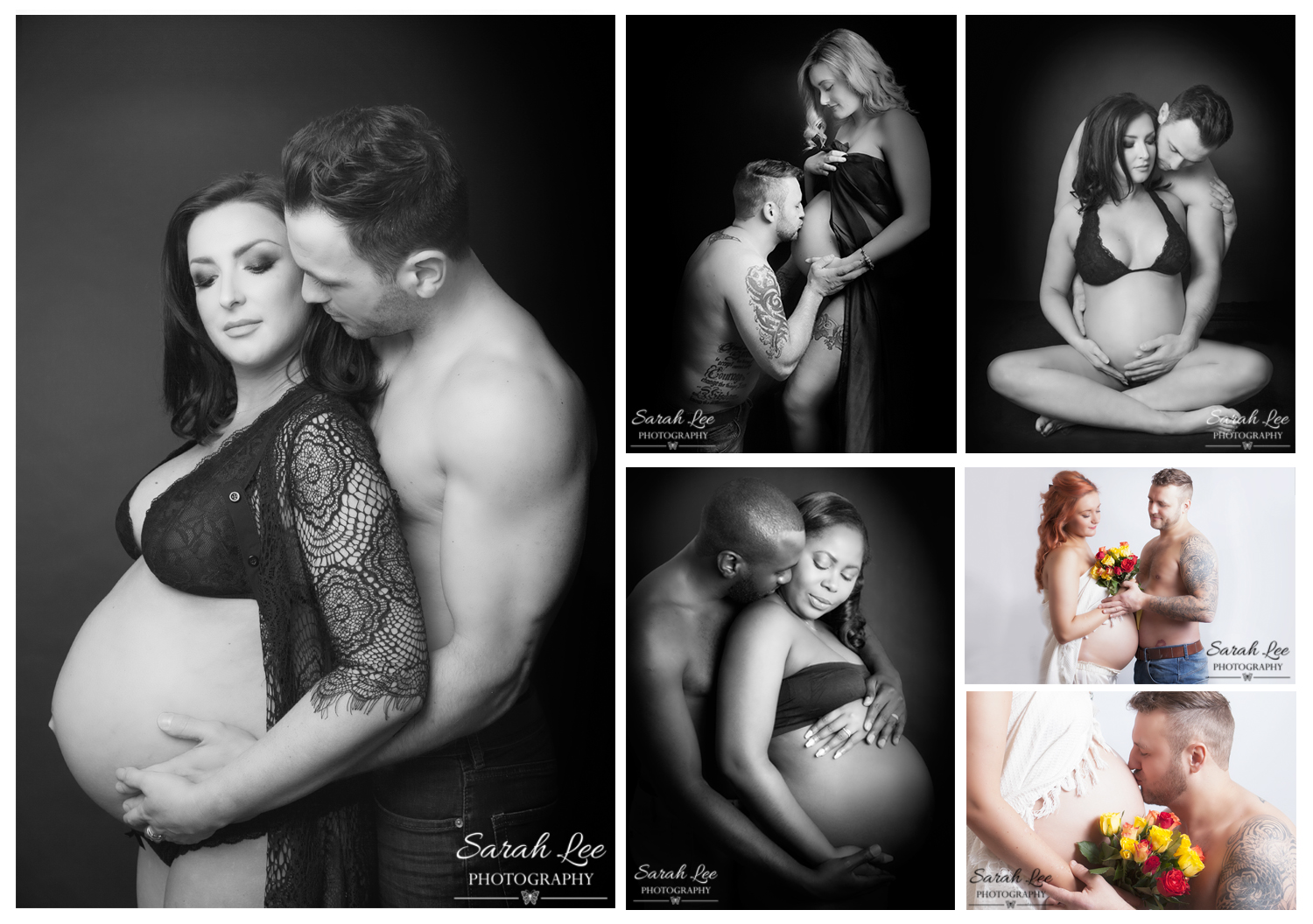 If your new arrival already has older siblings waiting to meet him/her, it's a lovely idea to get them involved in your pregnancy photoshoot so that they don't feel left out.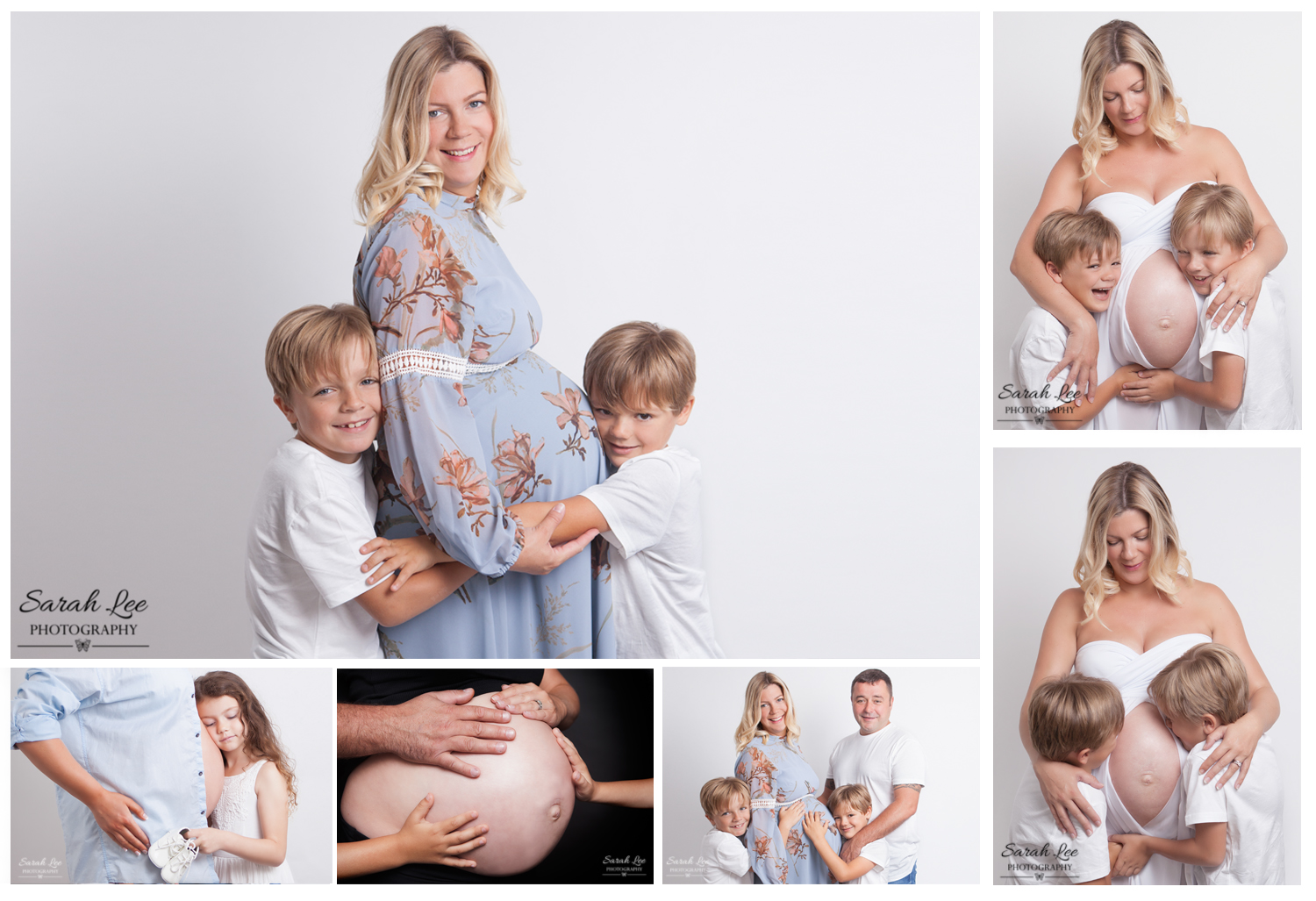 © Copyright Sarah Lee Photography