About Birthday Photoshoots
CAKE SMASH / BALLOON PARTY / CANDY TABLE
Our birthday photoshoots are flexible and infinitely customisable to suit you.
Once you've decided on your requirements, contact us to secure a session date
Complete a customisation form to tell us about your session
How to Personalise your Session
2. Choose Your Set Dressing
We hold our 6 most popular colour schemes in stock, but we'll happily order in your own unique colour choices at no extra cost.
If you want something more elaborate, take a look at our optional add-ons, where you can also hire a custom themed backdrop.
Please note that sets are sized for children only. If mum or dad wish to join, please see our white backdrop add-on below.
Standard Colour Schemes
We hold set dressing in the following colour schemes as standard stock:
Pink and white
Blue and white
Mint and white
Lemon and white
Lilac and white
Champagne/Neutral and white
Mix & Match
Any of the main colours can also be used in combination with a white backdrop.
You might also like to mix & match two or more different colour schemes to create your own look.
Custom Colour Schemes
Set dressing in other colours is available on request at no extra charge. Simply let us know your preferences and we'll order in to your specification. NB: Please allow 2 weeks notice for delivery lead times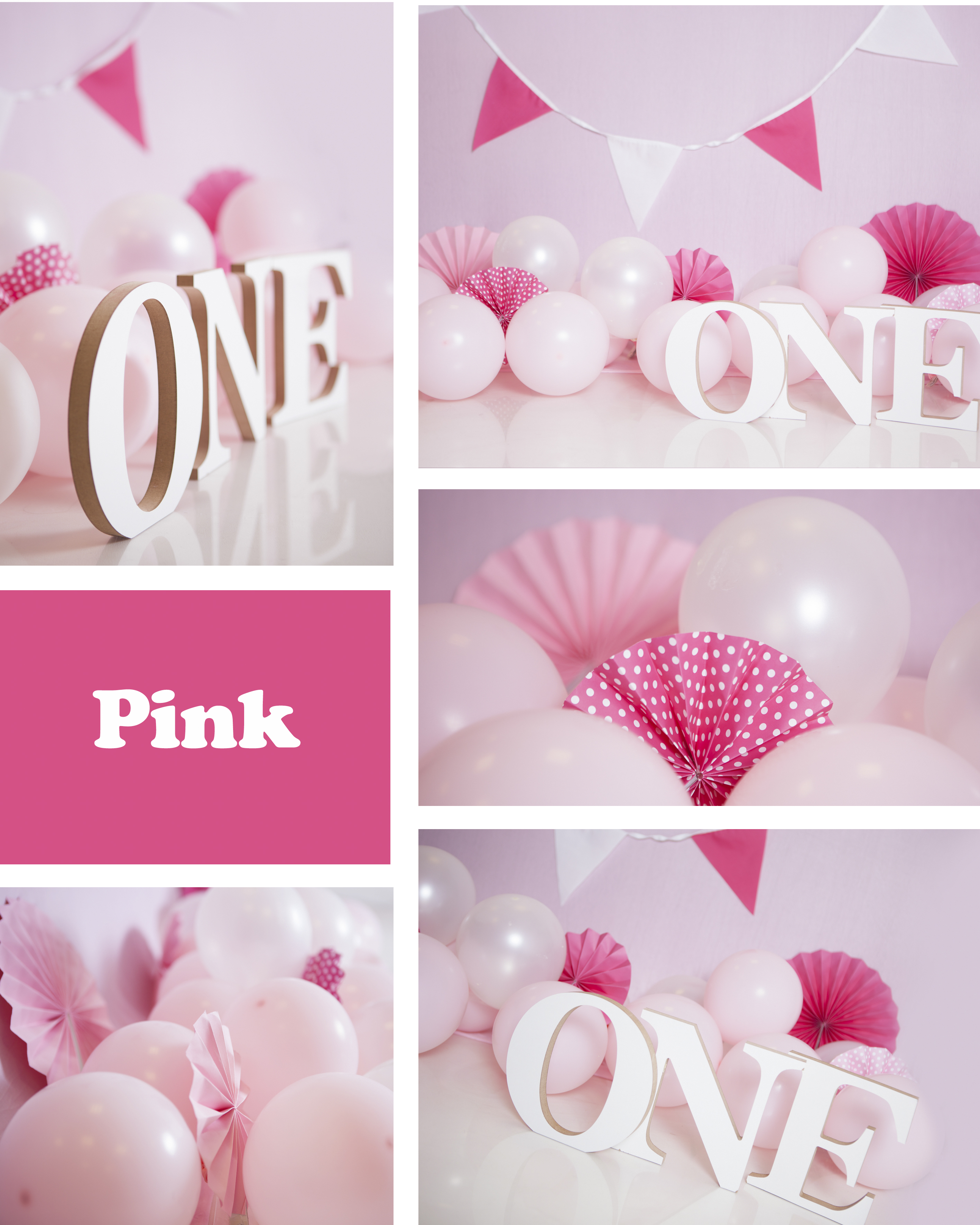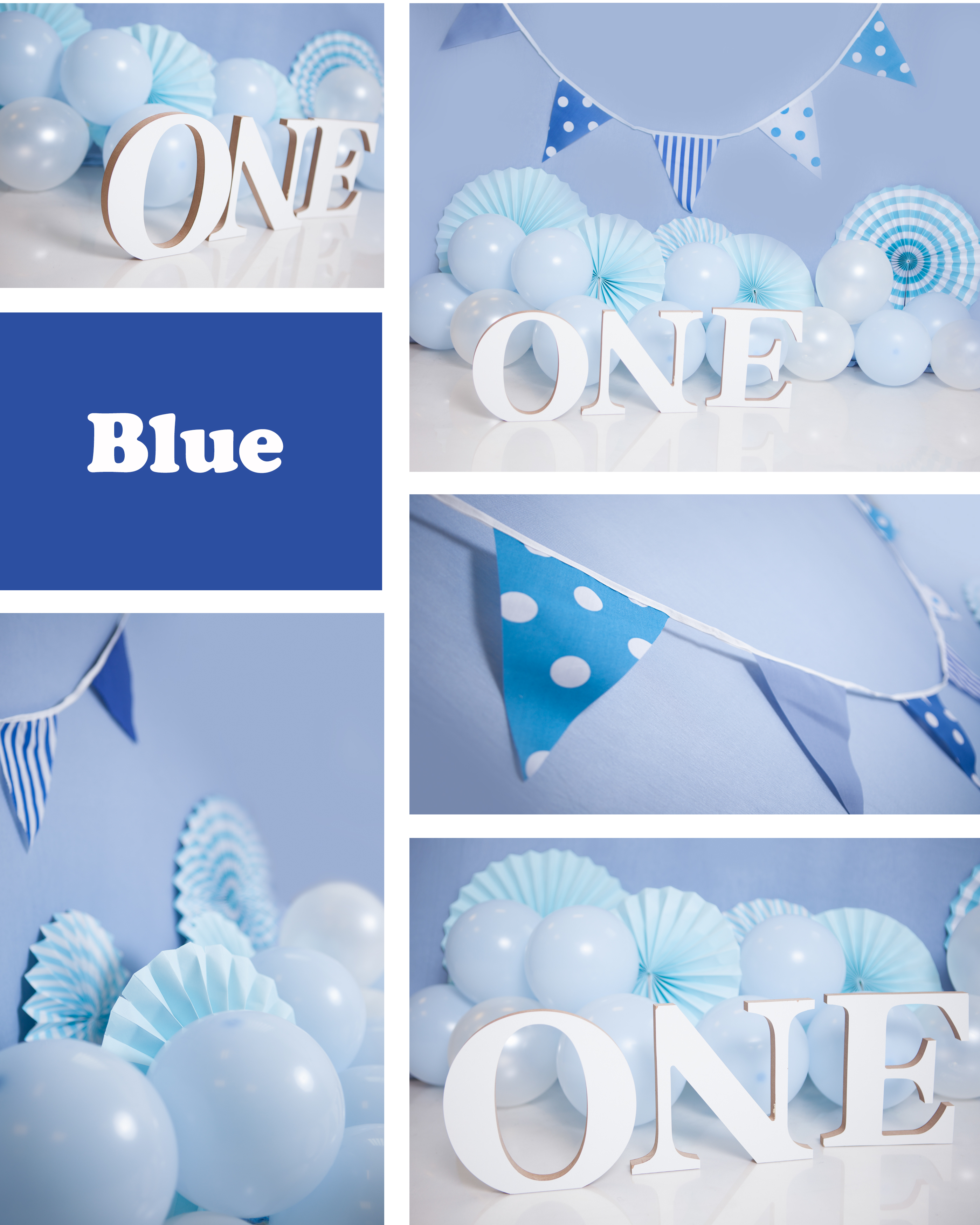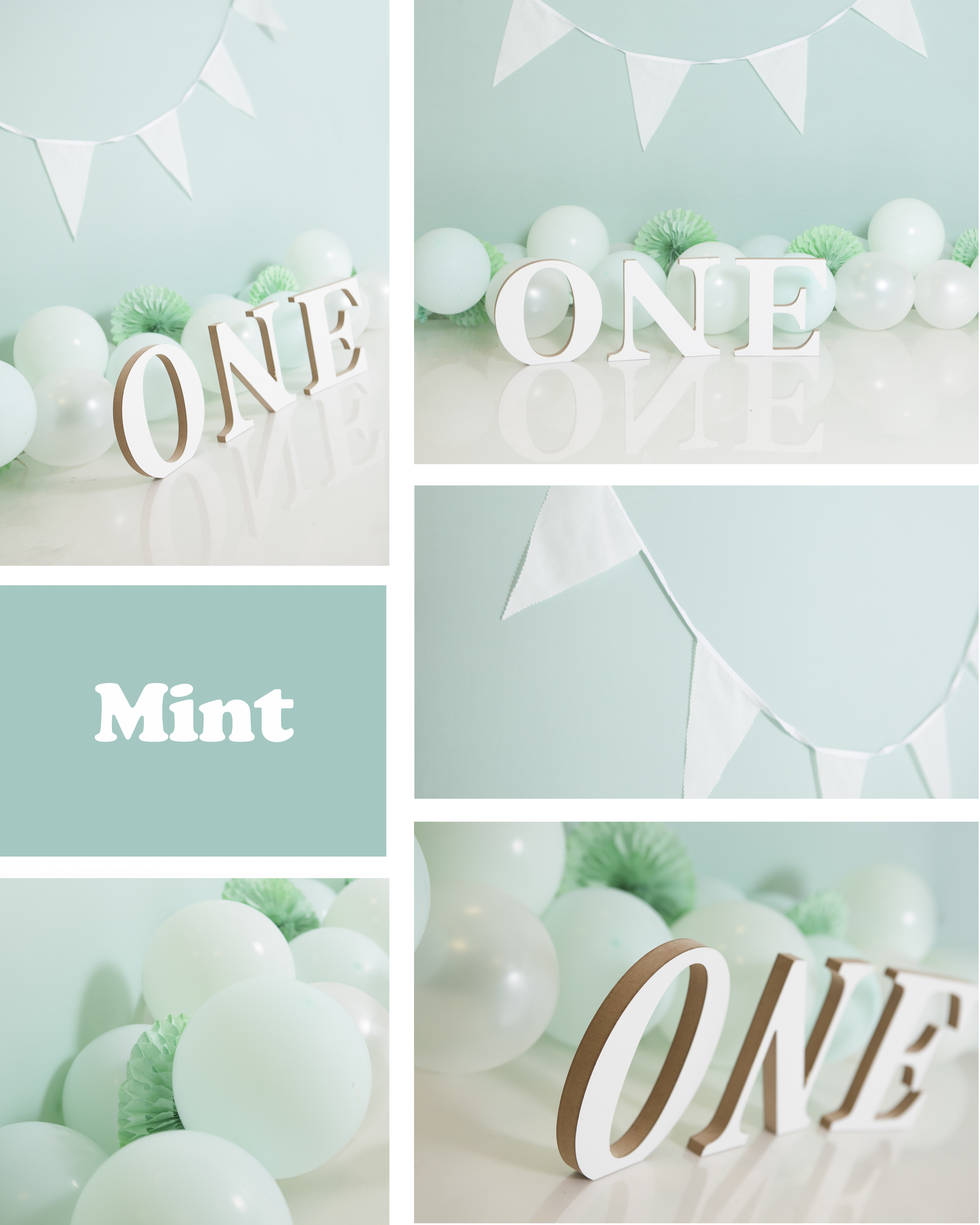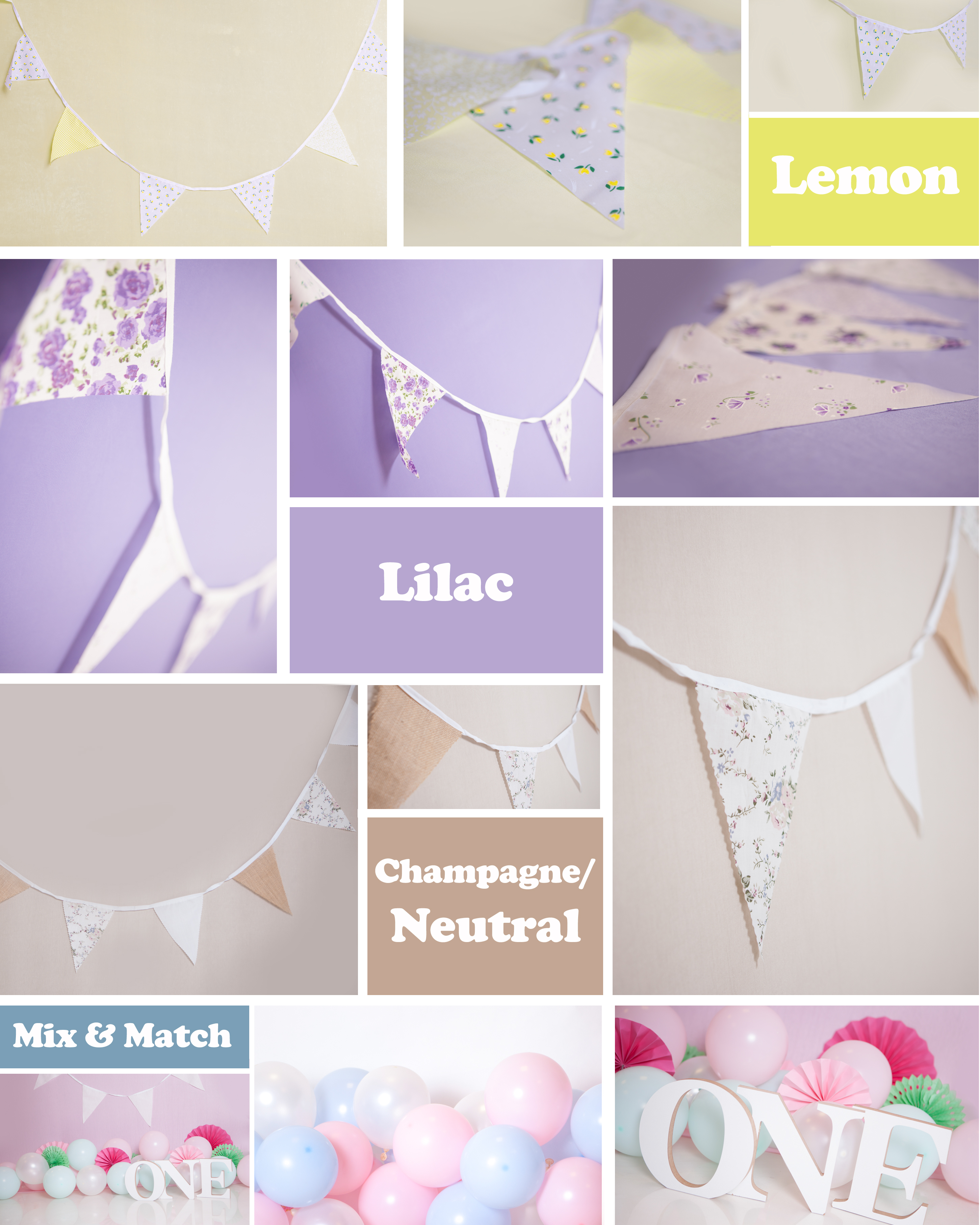 *All images are actual photos of our birthday sets.
Images are representative of what you'll receive on the day, however, some variation may occur from session to session
Customise your photoshoot further with one or more of our optional extras
The cost of these add-ons will be added onto the price of your photoshoot package
We love a creative challenge, so if your dream birthday shoot has a specific theme, please get in touch to discuss it.
We may be able to add some motifs or customisation to our standard set at no extra charge.
We're also delighted to offer fully themed backdrop hire to make your dream set a reality.
Get even more out of your photoshoot by adding one or more of the following.
Extras are priced at £25 each and each of them adds approximately 15 minutes onto your session time.
We've teamed up with the fabulous Torchy's Creations to bring you this amazing hot air balloon display.

The prop rental cost for your session is just £25 on top of your package price and the balloons are all yours to keep and take home afterwards.
Available in any colour / combination of colours of your choice. We recommend booking at least 3 weeks in advance to ensure prop availability.
White Backdrop Mini Shoot
Add some variety to your birthday images by including some extra shots on our simple white backdrop at the beginning of your session.
Mum, Dad and/or siblings are very welcome to join in for some family photos on this set. We recommend pale pastel coloured clothing or white/creams for baby and any other family members who wish to participate.
This classic cake smash add-on combines the post-smash clean up with the opportunity for additional themed photos.

For health and safety reasons, this prop is suitable for first birthday sessions only.
Prices and Package Details
All packages are all-inclusive, including a range of products and no nasty surprises after the day!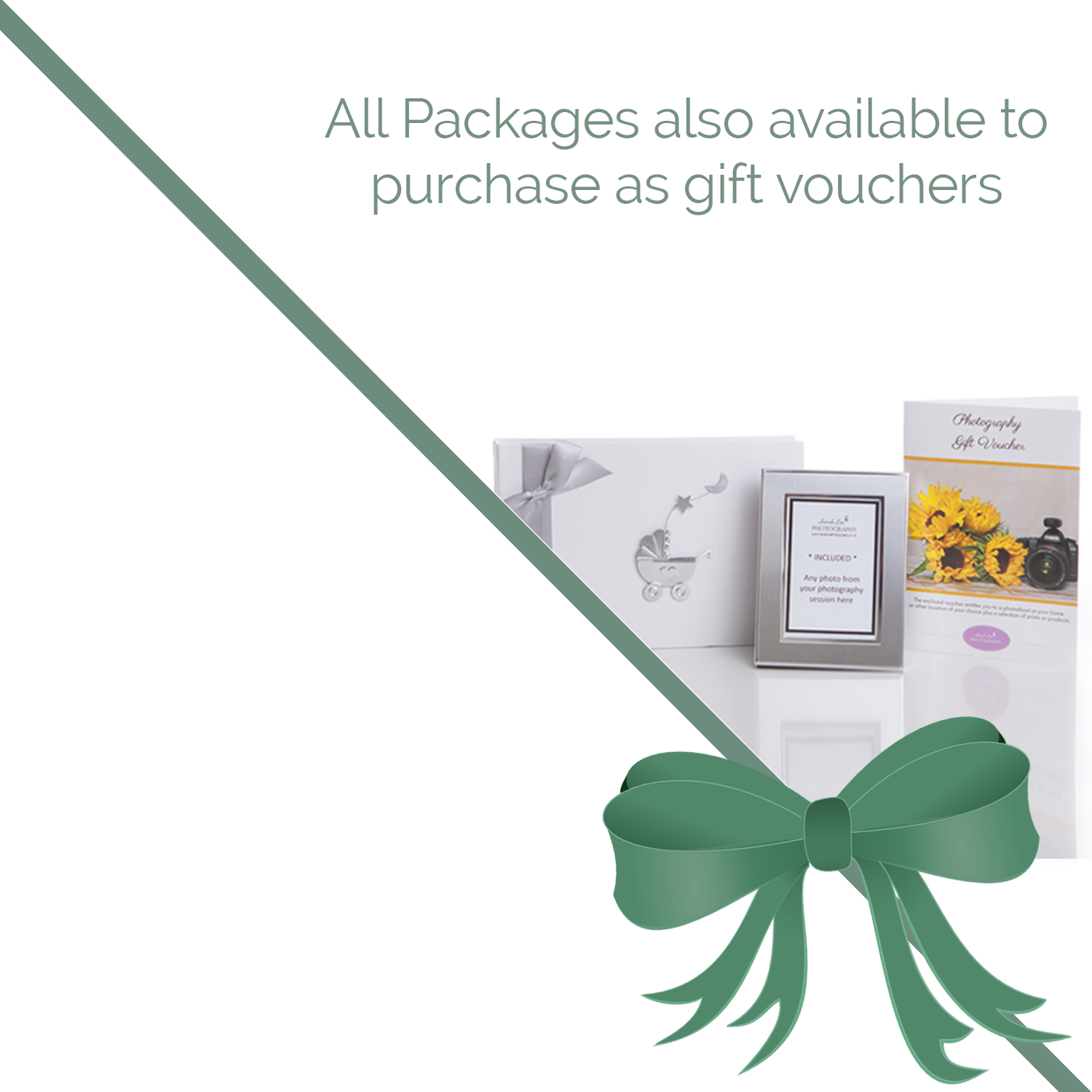 © Copyright Sarah Lee Photography