photo collages
Order and payment portal
Shape Collage
Prices from £10.00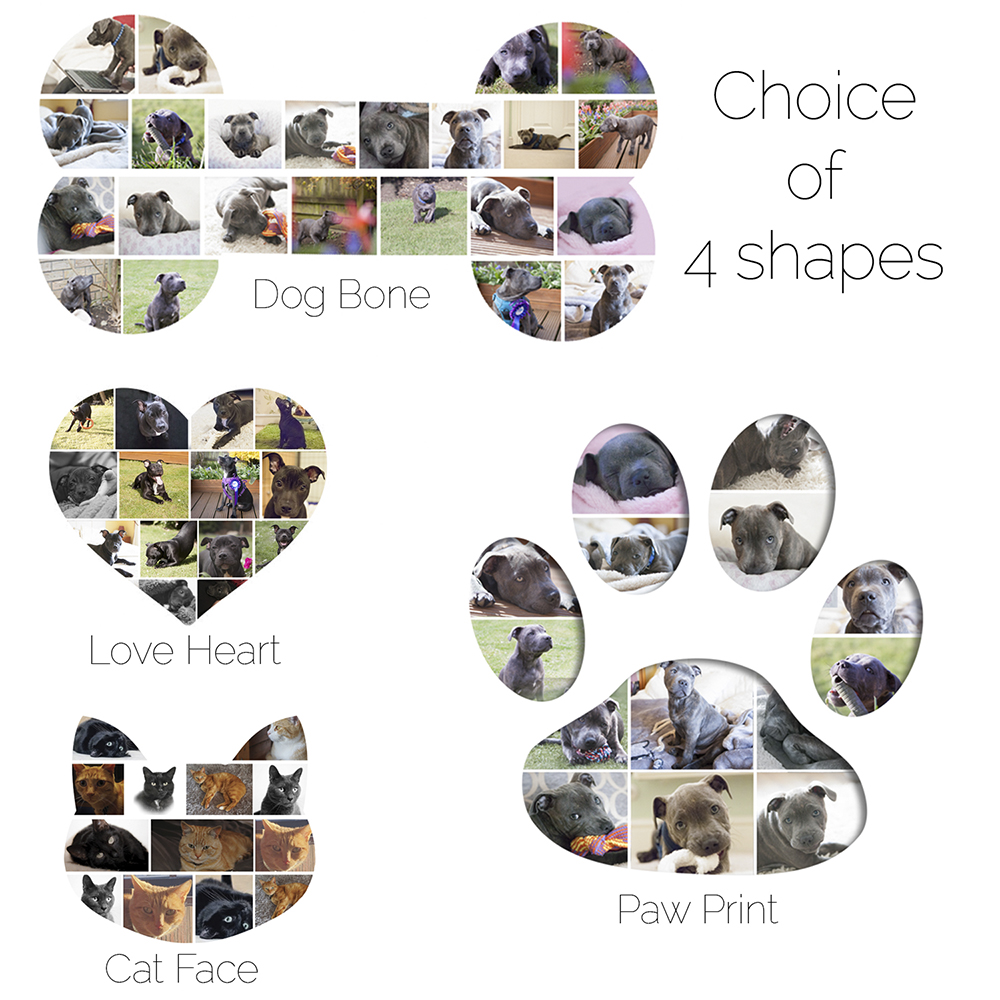 Choose one of our 4 pre-designed shapes and we'll turn it into a unique collage of your pet's photos.
Approximately 10-20 of your own photographs are required to complete your collage.
These collages are available as either a love heart, a paw print, a dog bone or a cat's face.
Custom Collage
Prices from £20
Our custom collages can be produced in any animal or breed shape of your choice to your exact specifications. If you want a headshot, a standing pose or a seated animal simply let us know on your order form.
These collages can also be customised for other (non-animal) shapes, although we recommend consulting with us first to see what will / won't work.

Due to the additional complexity, these collages require approximately 35-45 of your own photographs to complete. We recommend sending a good selection of both portrait and landscape images so that we can find the best fit for your design.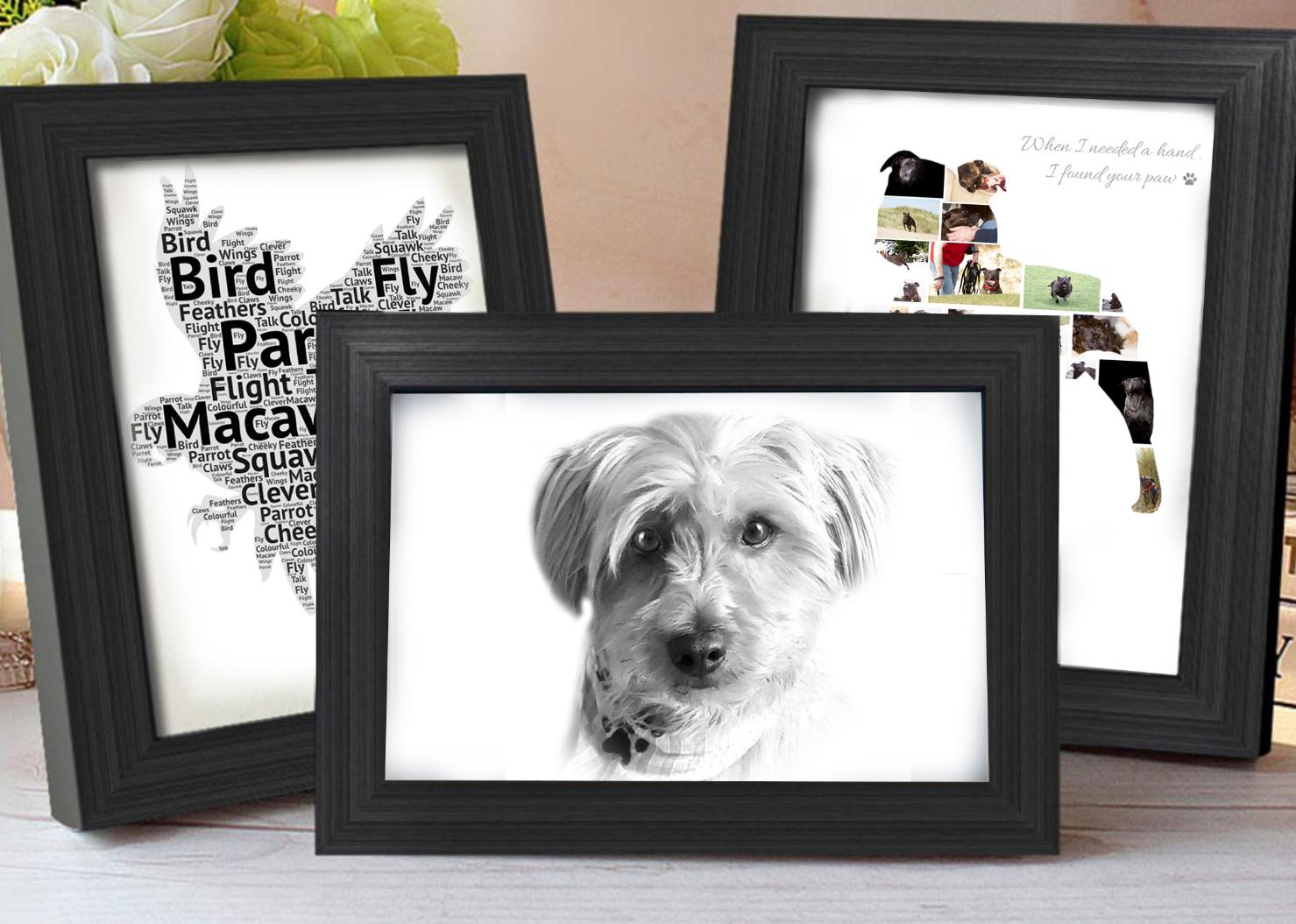 © Copyright Sarah Lee Photography