- CURRENT OFFERS AND DEALS -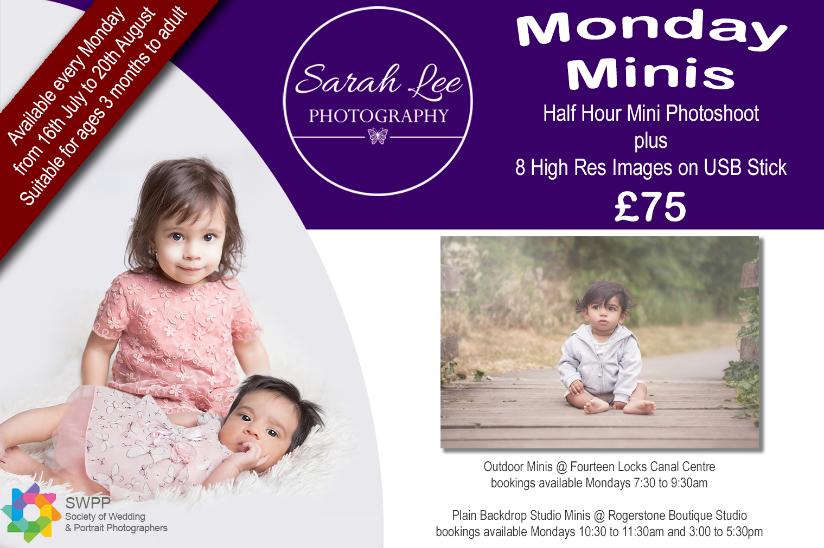 Mini Photoshoot including USB stick of high res images available every Monday from 16th July to 20th August. These sessions are suitable for all ages from 3 months up to adult and this offer is timed to fit in perfectly with the school Summer Holidays.
Need to fit around work so that we can include some family shots? Appointments are available from as early as 7:30 in the morning and the last appointment of the day is at 5:30 so it's no problem to fit a booking in either before or after work!
- Outdoor Minis -
@Fourteen Locks Canal Centre
available start times from 7:30 to 9:30am
- Studio Minis -
@Sarah Lee Photography Studio Rogerstone NP10 9FQ
available start times from 10:30 to 11:30am and 3:00 to 5:30pm
© Copyright Sarah Lee Photography