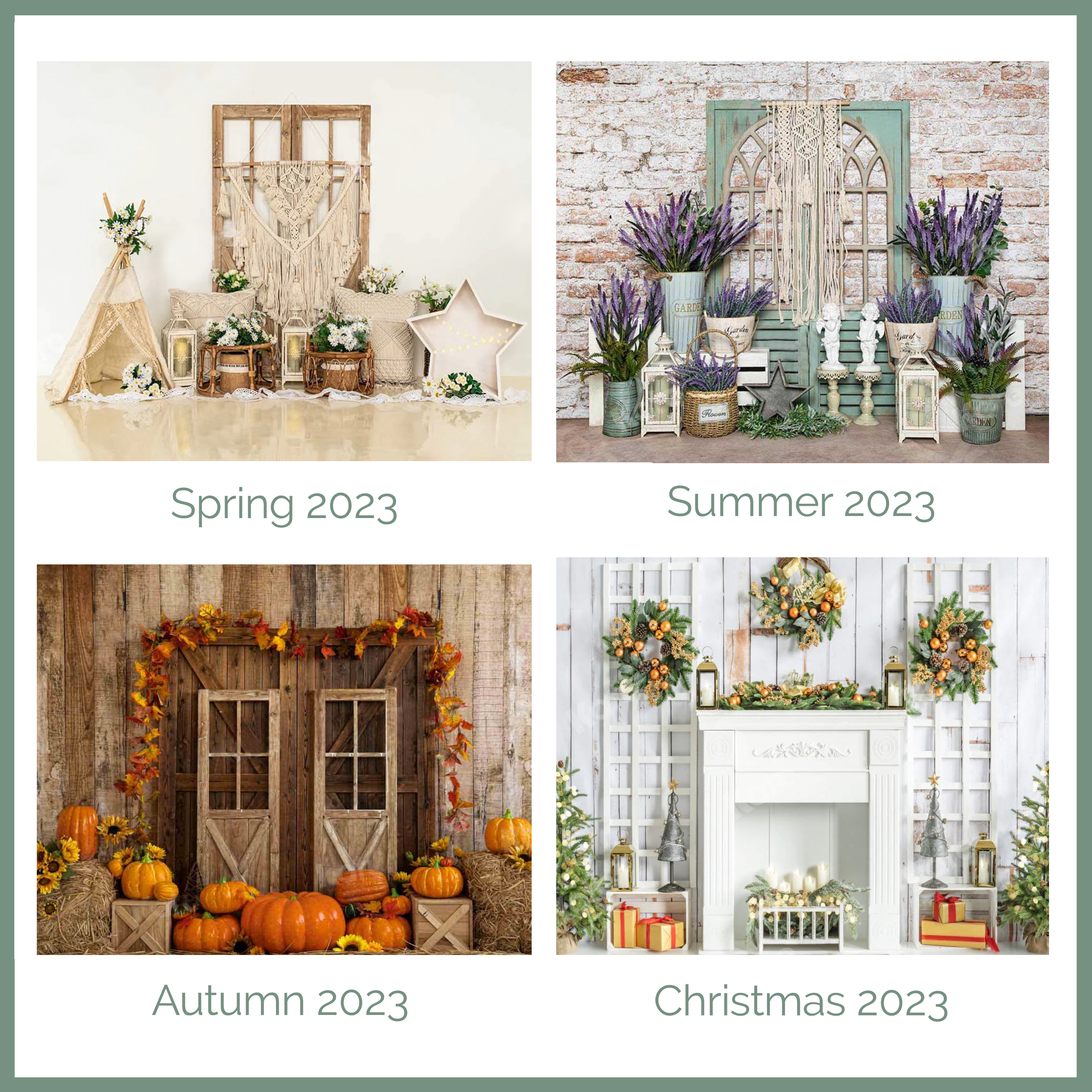 This year's Spring set features a clean and fresh daisy theme, which works beautifully with white, cream or pastel clothing. This is a 3 quarter height set, suitable for children and/or seated adults,. but as always, we will also have an alternative full size set available on the day for full length adult poses.
Spring sessions currently available Saturday 13th and Saturday 20th May
Book online to secure your Spring Session or to bookSession 1 of your Four Seasons Package.
Four Seasons Package
£200
Pre-Register now for all Four Seasons and receive :

Four 20 minute Photoshoots spread throughout 2023
ALL the digital images from ALL of your sessions
FREE Photobook documenting your year
Four Seasons Plus
£230
Add a Back to School Photoshoot onto your Four Seasons Package for an additional £30
Individual Sessions
from £35
Book a Spring, Summer, Autumn or Christmas mini.
Session plus 3 High Res Digital Downloads : £35
Session plus ALL High Res Digital Downloads : £65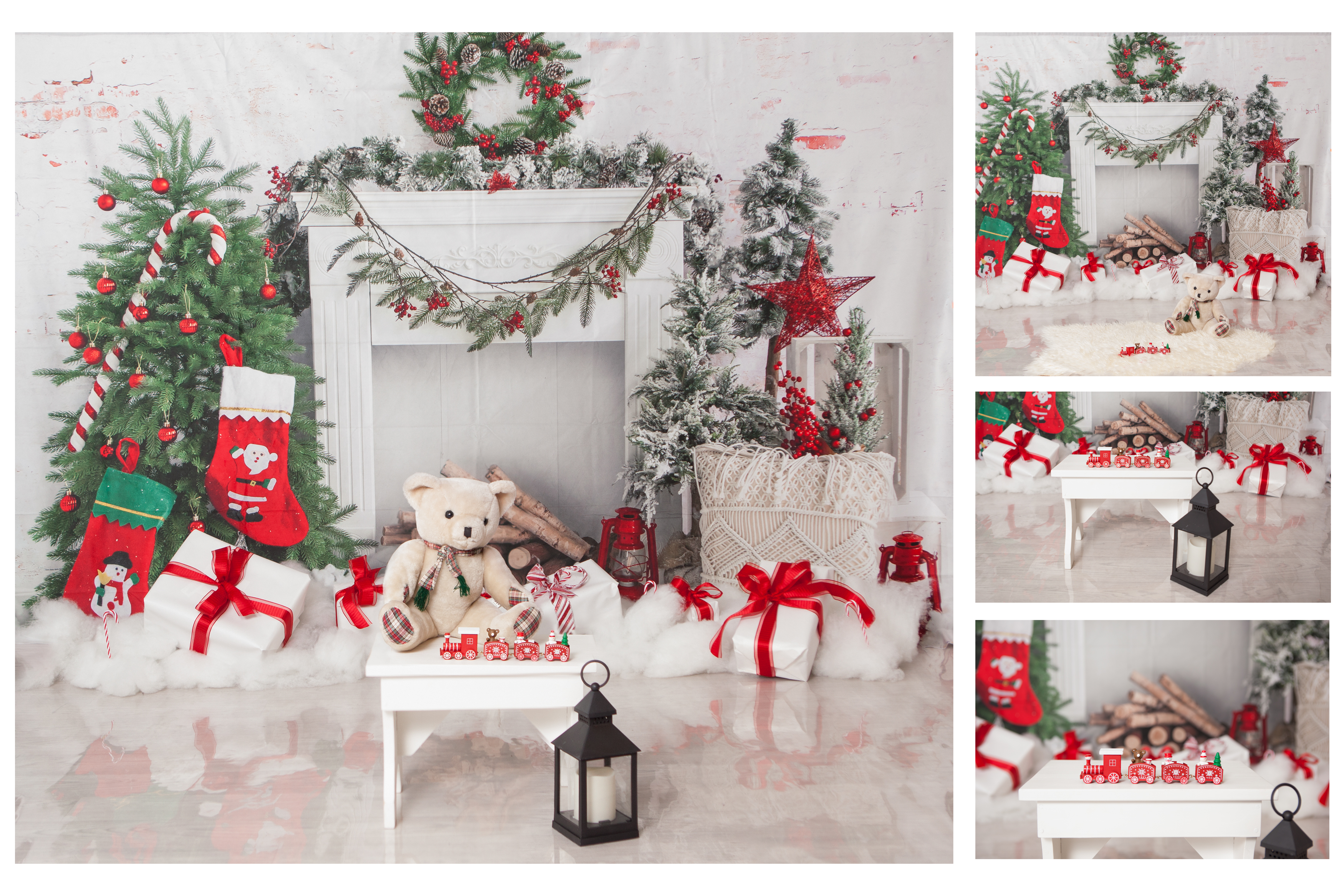 Our main Christmas set features a splash of red this year for a bit of festive cheer. This is a three quarter height set, suitable for children and floor-sitting adults or teens.

Dress in rich Christmas colours of red, green or gold / stick to a colour palette of neutral white and beige.

This set works equally well with Christmas partywear, Christmas morning pyjamas and everything in between.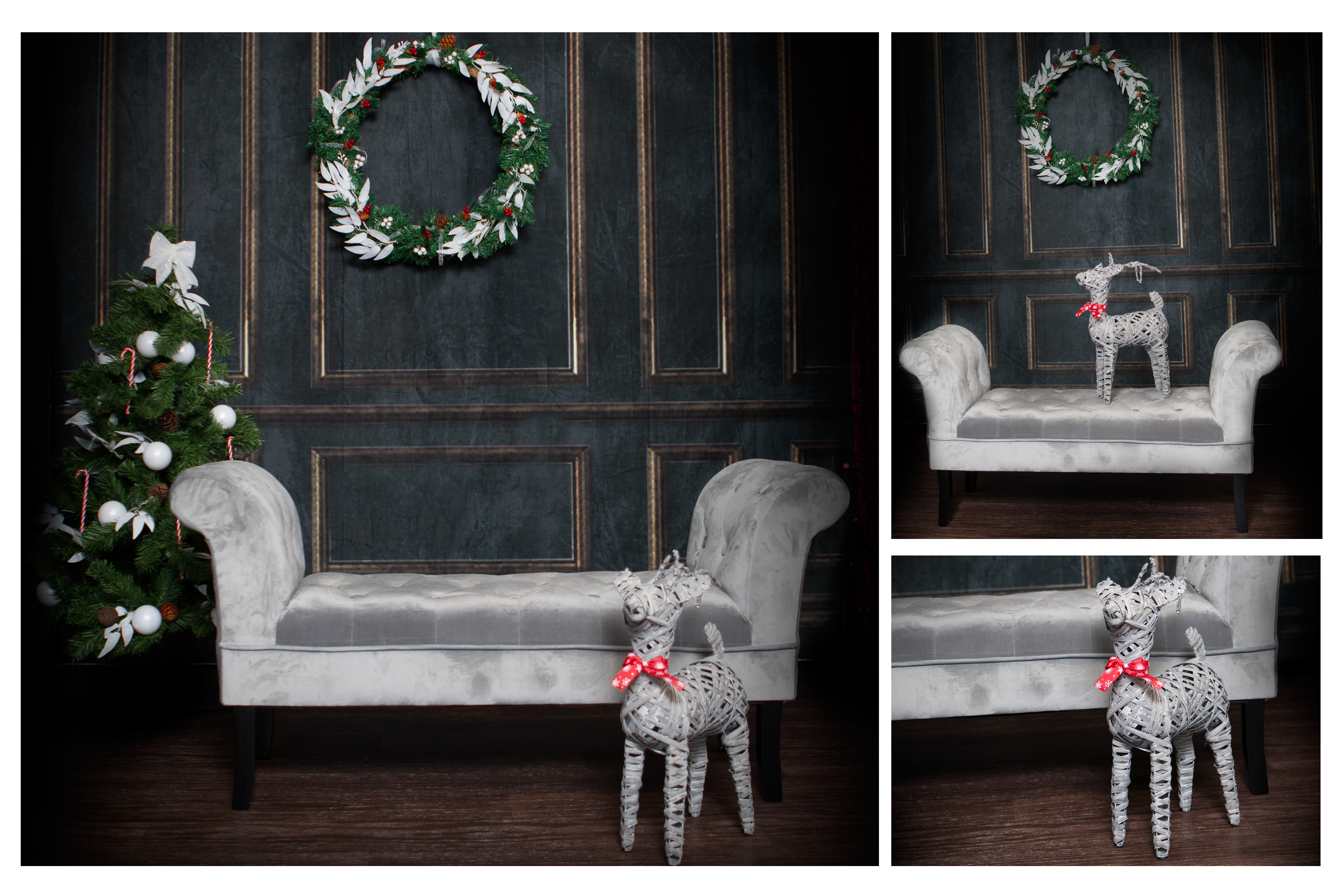 As always, there will also be a second Christmas set on the day.
This is a full height set which can accommodate standing as well as seated poses and is an optional alternative to the main set / can be used in combination for a greater variety of images.
This year's colour scheme features greens, silvers and whites with a hint of red.and will coordinate perfectly with the same clothing choices as our main set.
Please note that our seasonal sessions ONLY take place on certain set dates throughout the year and are strictly time limited to 20 minutes.
We ask that you arrive 5 to 10 minutes before your scheduled appointment time to ensure that you're ready to start promptly. Unfortunately we may not be able to accommodate overruns beyond your allocated timeslot.


* Sets are suitable for a maximum of 4 children / 2 adults accompanied by up to 3 children.
** Main sets are 3 quarter height, suitable for children and/or seated teens/adults.
A secondary full height set will also be available at each mini session for standing adults if required.
Four Seasons Schedule 2023
Watch this space for updates on our 2023 mini session schedule
© Copyright Sarah Lee Photography